Cast: Mammutty, Murali, Abbas, Devayani, Rambha, Sneha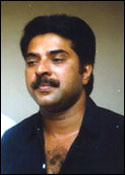 The unusual star combination of Mammutty, Murali, and Abbas come together in 'Anandam'. And bringing them together is R.B. Choudhry of Super Good Films and debutant director Lingasamy. The production banner has to its credit such successful entertainers as 'Puthu Vasantham', 'Nattamai', 'Poove Unakkaga', 'Love Today', and 'Surya Vamsam'. Director Lingasamy who has had his apprenticeship with directors Vikraman and Venkatesh also pens the story and screenplay apart from wielding the megaphone.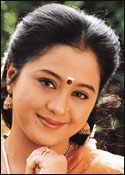 Mammutty, Murali, Abbas and Shyam Ganesh play brothers in the film. Mammutty is paired with Devayani, Murali has the sizzling Rambha as his partner, while Abbas is teamed with Sneha. Also in the cast are Charlie, Delhi Ganesh, Vijay Kumar, Srividya, Lakshmanan and Sumitra.
Shooting is going on at a fast pace at locations in Chennai, Ooty and Mettyupalayam among other places. Some scenes were shot on Mammutty, Murali, Abbas and Shyam Ganesh to show the close bonding the four shared. Tirupati Sami, Madhavan, Kannan and Surya are brothers. The three younger siblings are deeply attached and obedient to their eldest brother Sami. Sami is also very protective of his younger siblings and cares for them like a mother hen. On a particular day, as the brothers are having their lunch, Madhavan suddenly goes into a bout of hiccups. Suddenly Tirupati Sami asks him in a harsh tone, with whose permission Madhavan had given Rs. 5000 to his wife whom he had left in the village.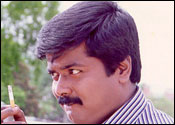 The brothers are hurt and shocked by this strange behaviour of Sami. Madhavan's hiccups suddenly stop. Seeing their stunned looks, Sami laughs and tells Madhavan, "I was only trying some treatment to stop your hiccups. I saw your discomfort and wanted to relieve it. It is your wife and your money. You can do what you want with them. Please don't misunderstand me." Madhavan, Mannan and Surya have tears in their eyes as they listen to their brother. While Lingasamy guided the artistes, cinematographer Arthur Wilson canned the shots. Mammutty, Murali, Abbas and Shyam Ganesh took part in the scene that was shot.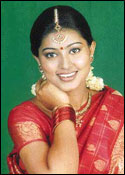 Yet another scene was shot on Murali and Rambha who play the married couple Madhavan and Renuka. Madhavan runs a departmental store. It is a Sunday and the shop being closed, Madhavan takes Renuka for a film. On the way they see a newlywed couple obviously enjoying each other's company. On seeing them, Madhavan drags Renuka away and hides behind a tree till the couple cross them. When questioned on his strange behaviour, Madhavan replies that the man had bought provision for his marriage from his shop. "He still owes me money. If he sees me now, he would be terribly embarrassed. I don't want to be the cause of his unhappiness when he is so blissfully happy with his wife," says Madhavan. Renuka is touched by this kind gesture of her husband.
The film is edited by V. Jaishanker, while the art-design is by M. Prabhakaran. The stunt scenes are taken care of by Kanal Kannan. S.A. Rajkumar sets to tune the lyrics written by Kalaikumar and P. Vijay. The film is a family entertainer with emphasis on sentiment and family values.