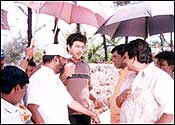 The P. Vasu-Sathyaraj team have worked together successfully in many films like 'Walter Vettrivel', 'Riksha Mama', 'Nadigan' and 'Malabar Police'. Now the duo comes together in a new film titled ' Asathal'. Paired with Sathyaraj is Ramya Krishnan. Swati, Manivannan, Mahanadi Shanker, Babylona, Ramesh Khanna and Vadivelu are also in the cast. For this out and out comic entertainer, Vasu pens the story-screenplay-dialogues, apart from directing the film.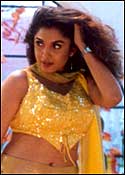 The film is produced by theatre owner and distributor S. Rajaram for his banner Mala Cine Creations.
Some scenes were shot on Sathyaraj, Ramesh Khanna, Vadivelu and Manivannan. Vettri, Venu and Victor are friends. While Venu and Victor lead a carefree life, it is Vettri who spends money for their daily needs. When at one point Vettri expresses his thoughts about marriage, the duo dissuades him from taking the step. If Vettri gets married, they fear, that their source of entertainment and money would stop. So they inform Vettri, "The astrologer says that if you get married now, it will have a very negative influence on your life". But Vettri's uncle, who wants to see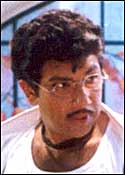 his nephew married, tries to persuade him to take the step. Vettri however is determined to remain single. "If I get married I'll lose my freedom. If my wife turns out to be a quarrelsome and nasty woman, there are bound to be fights and this will affect my health and peace of mind. So it's better that I don't marry," he says. But Vettri's uncle is one up on his nephew. Says he, "That's why I've chosen a girl who won't fight with you." The uncle shows Vettri a photograph of a girl. Vettri is surprised to see that the girl is a North Indian. The uncle says, "She doesn't know Tamil, and you don't know Hindi. So there's no question of a fight!" Finally the uncle persuades Vettri to marry the girl.
Directing the scene was P. Vasu. The scene was shot at a bungalow in Neelankarai. Sathyaraj played Vettri, and his friends were Ramesh Khanna and Vadivelu. Manivannan plays the role of uncle. Canning the shots was cinematographer Kannan. The film has artwork by Mohan Rajendran, dances are arranged by T. K. S. Babu, and stunts are choreographed by Vikram Dharma. Editing is done by Mohanraj and the film's music is composed by Bharadwaj.