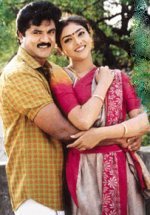 Shanthi drew the attention of Madhan who was deeply engaged..reading the day's newspaper.

"Who has been arrested today, Madhan!

"Arrested? Given a chance, they might have even killed……"

"Oh! Do you refer to the sad incident that took place near Mysore in which the actors from Tamil Nadu were manhandled by the locals there? See, what a difference! When Kannada matinee idol Rajkumar was kidnapped, Tamilnadu helped him in many ways. It was seen that he was sent back to Karnataka safely. And now, the Kannadigas have shown us this kind of gratitude! What do we say?"

"Shanthi! Don't blame the whole of Karnataka for this act. The Kannada actors themselves have issued notices expressing their regret over the untoward incident. This incident has lead the Tamil film world to take an important decision."

"What's that?"

"Tamil film industry would hereafter be adopting certain safety measures when they go to conduct shootings in other states. They would be doubly cautious when they enter into the state of Karnataka. They are to going to take another special security effort too."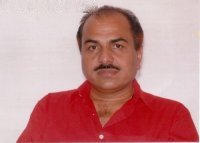 "Is it so?"

"It has been decided to have revolvers with licenses as a precautionary measure!" In a free nation like ours, one has to take up arms to move from one state to another. What a shame? By the by, how is R.B.Chowdhry?"

"Huge losses have been incurred upon R.B.Chowdhry from 'Pappa' and 'Vinnukkum Mannukkum'. Inorder to offset those losses and earn a rich profit, he banks heavily on the able direction of K.D.Ravikumar in 'Samudram'. Evidently these are bad times for him.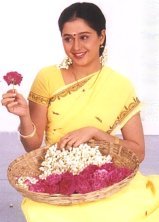 But he can take heart from the successful run of 'Anandham'. The film has healed many of his wounds."

"Then, Madhan, how is the newly married actress getting along? Is she taking pleasure still... preparing food for her hubby?"

"Devayani is going to act in two new films, titled 'Azhage' and 'Arupadai Veedu'. It is Thankar Bachchan who directs the film, 'Azhage'. Endowed with radical thoughts, he neglected the intervention of others and said firmly that Devayani has to be the heroine in his film. All this is nothing but the impact made by Chellamani."

"Has Mumtaj set a new trend in Tamil filmdom?"

"Certainly. Tamil cinema has fallen again for glamour roles as it thinks that the moviegoers have given a green signal to glamour-based characters. The stout support given by them to Mumtaj has led it to come to such a decision. They say that Isha Gopikar in 'Narasimha' and Monal in 'Lovely' have bared their youngness to a great degree."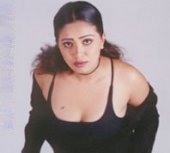 "If Tamil cinema goes after glamour, well, no one can save it. I think it is incorrigible. Why don't they learn lessons from their previous mistakes? Anymore hot news?"

"Good heavens! I don't have anything for the present"

"Don't tell me a white lie. I know that you are hiding something from me. Don't keep any secrets... Come on, speak out now. Or else…."

"Wait! I'll tell you something about Vivek?"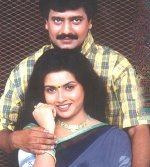 "About Vivek? Wow! How nice! Tell me at once!"

"As of now, Vivek is acting as a hero in 'Panju'. He is going to act as a hero in another film. He would be donning the role of a circus baffoon in that film. But he won't merely act as a jester. He would also be loving the heroine. The elements of comedy and love will work out very well in this film, they say. The film would be featuring Abbas also. And you know who is going to direct that film.

"My God, what do I know on this earth?"

"Know it from me! It would be Sivachandran, the husband of actress Lakshmi!



---
The Superstars in the making
Opposite poles but altogether different dimensions: Ajith and Vijay!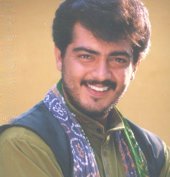 Both of them are towers of strength. They hold their heads high in the firmament of the actors of the Tamil film industry. They keep their head and shoulders above the other young heroes and Kamalhasan, the everlasting and evergreen mega stars of Tamil Cinema. Undoubtedly, these young heroes, Ajith and Vijay would be winning and inheriting the fame which is now being enjoyed by Rajini and Kamal, through the passage of time and in the near future.

But who is going to be the Rajini of Tomorrow? And who is Kamal among the two? These are the million dollar questions. Though time alone can unravel this secret, there is scope to read between the lines spoken about the national awards. Tomorrow's signal is reflected in the replies made by them against the queries on the national awards.

What do they actually think about the national awards?

Ajith: I am possessed by the desire to win a national award. I hope I would get a good name from 'Citizen'. I believe that the film would receive rave reviews through the length and breadth of India. I fervently expect that my image would grow large with the release of this picture. In all probability, the movie has a fair chance of bagging at least four national awards!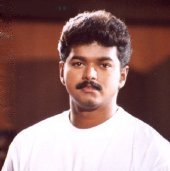 Vijay: Maybe national awards are something out of my reach! I am conscious of that fact. So I do not entertain any desire to win a national award at all. I just want to act continuously in films. The most important thing for me is to cater to the needs of the viewers. I must provide enjoyment to them. For the present the State Award itself would suffice for me!

With a discerning look into the words uttered by these two heroes, you might by now, have decided as to who is Kamal and who is Rajini among these two.

Let us wish them well. Let each shape up as the actor of his heart in the years to come, we conclude.

But Ajith throws another bombshell also.

"It is my intention to take an incarnation of a new Ajithkumar by mixing the acting styles of both Rajini and Kamal in an equal measure. I hope to shine in that new role!"





---
Change of Heart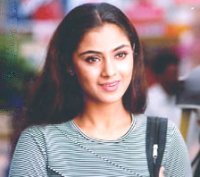 It has been a long wait for Manirathnam. He has stopped his sieving mission in Bollywood to find an actress to act as the heroine in his next film. Now he has signed Simran to figure in his new film.

'Kannaththil Muththamittal' is the name of the film. (Why this sudden, new fad for Manirathram on the line of an old song?)

Madhavan and Simran would be the leading artists. Music and lyrics would be looked after by A.R.Rehman and Vairamuthu respectively.

Manirathnam is known for taking his own time in making a film to its perfection. But it won't be a long drag this time. He would be creating his new film in a record quick time as the fashion of Rama Narayanan and P.Vasu.


---
Hero Worship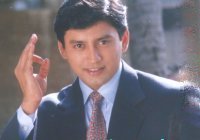 How clever Prashanth is!

On his birthday, he had not only met Kalaignar but also Jayalalitha.

That he met Kalaignar was made known to media. But his meeting and talk with Jayalalitha was hushed up.

Following the present change of power in the State Government, things have started leaking out. Jayalalitha had asked him, "Why are you still unmarried? Are you in love with someone?"

"I am not in love with anybody. Presently, I am having six films in a row. I would be getting married next year", was Prashanth's reply. He had placed a request before her on that occasion. "Madam, you must preside over my marriage, please!"

It's alright, but one question props up. There was a news in the air sometime back to the effect that Prashanth would be using the letters 'Tamil' in the handwriting style of Kalaignar for the title of his forthcoming film, 'Tamil'.

What would be the preference of Prashanth now?!





---
God saved the queen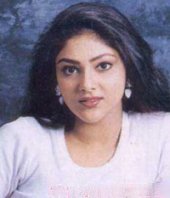 Abirami is paying obeisance to her favorite deity for averting a danger that might have put her ill at ease recently Udal Thappiyathu Thambiran Punniyam!

During the shooting of 'Samudram' at Srirangapattinam, Karnataka, there was a free-for-all between the film crew and the dwellers of the region. A skirmish was there. The outraged locals stooped to the level of disgracing the womanly honour of Kaveri, the only actress who was available on the spot. Luckily, Abirami was not participating on the day's shoots. Her absence there turned out to be blessing.

This has relieved R.B.Chowdhry a great deal "I shudder to think what might have happened to Abirami had she been there at the scene of the fights!" he said to Director Ravikumar and hero Saratkumar.





---
Is Meena over the hill?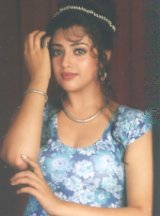 One has to pity Meena for she is walking down the hill.

In the past, when we asked her whether she was having any film to her credit, pat would come the reply from her. "Well, I am acting along side Vikram in 'Kadhal Sadugudu'".

But things have now changed for the worst. She is no longer that happy.

The film is on the half-way mark. Meena had been a part and parcel of the film so far...But now, by the quirk of fate, she has been replaced by Priyanka Trivedi.

Why? A gossip is cited as the reason. We are surprised as to why do they link her name still with that dancing actor.

As a child artist she looked like the Amul baby. As she grew up she shared the screen with superstars Kamal and Rajini. She rose up fast like a shooting star and stayed for a long time as a front-ranking actress of Tamil films. In fact, she became a dream girl in Japan too.

But gone are those days of great glory. All those things have become old episodes. Kadhal Sadugudu was the last straw on the Camel's back. She had missed out the opportunity of acting in that good film. Now she has nowhere to go. Will she ever make it again?


---
Lean but lovable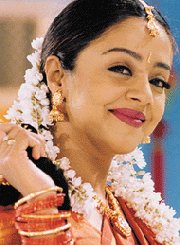 Jyothika alias Joe was described a pumpkin, gourd, gas balloon, barrel etc. Now she has grown very slim, spic and span.

She looked very plumpy in films like 'Kushi' and 'Little John'. Paying heed to the suggestion of her dear and near ones, she started following a regimental diet and doing necessary physical exercises. Resultantly she has turned into beans. She can no more be called a pumpkin.

Now that Simran has raised her flag in many films from that of Kamal to that of Manirathnam. Joe had to rethink a little. Advices have flooded on all sides, from her well-wishers, that she should reduce her waistline if she wants to hold a candle to Simran as the latter is an expert in shaking her hip in the course of her dancing. Taking a serious note of these valuable advices, Jyothika has reduced her weight to a great degree. She appears like a creeper with flowers in her current film, 'Poovellam Un Vaasam'.





---
Chief Minister as Chief Guest?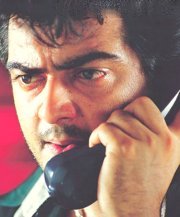 Following the gorgeous function held in honour of the silver jubilee success of "Thenali", more pictures would soon be conducting their celebrations in connection with their successful run for one hundred and seventy five days.

The names of those movies: "Friends" and "Deena".

Two Rumours do their rounds in this respect. The first one says that the Chief guest for the "Deena" festivities would be no less a person than Jayalalitha, the Chief Minister of the State. It may not be a surprise if she presides over the function for she has graced the occasion of Ajith's wedding with her presence. And she has not attended many marriages held in the houses of her own Party men.

The second news in the air tells that Ajith has decided, on second thoughts, to invite Kamalhasan to be the chief guest for the day in order to avoid the unnecessary criticisms that may be sparked off by the arrival of the current chief Minister. Ajith has reason to do so; he is very impressed with the way Kamal praises him in each and every interview. True, Kamal has been lavishing his praises on Ajith heartfully and without any reservation.





---

The Trouble Shooter

Many cinema people were in for a shock as they saw the newspapers last week. K.Rajan who is well known for taking up the problems connected to the film world every now and then has now taken up the role of a trouble-shooter. He has issued a notice about the drinking water problem.

"A litre of milk yielded by a cow purchased at a cost of Rupees Fifteen thousand is being sold for Rupees Thirteen whereas the underground water has been priced Rupees twelve a little. Tamil Nadu Government must put an end to the sale of such water at that exorbitant rate". The is the request made by him.

Kodambakkam cracks a joke at his expense: "Why has he allowed the giant lizard that went it's way on the road to roam about around his belly waist and lap? He courted trouble for certain. The notice issued by him may boomerang on him. As an aftermath of the issuance of this notice he has invited headache to him. He may have to wander about here and there as a result of this social concern!"


---
Hurrah!!!!!
Devayani:

A grandpa told me while I was studying in Tenth standard: "You would be acting in films. Your film life would start from the year 1994-95. You will marry secretly without the knowledge of the people of your house. Your husband would be shorter than you. 'R' would be the first letter of his name. He would be sporting a beard on his face."


---
This Week's Allegation
Abbas:

I was made a dummy in 'Minnale'. They have terribly wasted my call sheets. Madhavan sat at the editing table to cut away some scenes which stressed my importance in that film. Finally I was shown as a Villain of sorts. Surely, Madhavan has played a double game with me. It was my mistake that I though him a true friend of mine.

Now that I know his true colors, I have stopped talking with him. My wife also has stopped talking with his wife.


---
T I T B I T S

Prashanth is a master of martial arts. He is an adept in Karate as well as Kung fu. Also he imparts training in these heroic arts to his fans.





---

R.B.Chowdhry is working to bring about the re-make of 'Friends' in Telugu.






---

All the shoots are already over for "Aalavandhan". Now Kamal has immersed himself in the discussions for 'Pammal K.Sambandham'.






---

True to his title, 'Chinna Kalaivaanar', Vivek imparts good messages in his films. Further to this, he also exudes interest in helping out the needy.





---

'Aalavandhan' and 'Citizen' would be hitting the screens simultaneously.






---

'Paandavar Bhoomi' would feature an entirely different story. Rajkiran is very confident about the success of the film; he says that this film would covet a national award.





---

In the beginning, there were some scathing criticisms, for 'Bhadri', from the magazines. But now, 'Bhadri' has overtaken 'Dum Dum Dum' in terms of box-office collections.





---

Abbas usually acts one among the two or three heroes in Tamil films. But, at this moment, he is acting in four Hindi films, as a full-fledged, single hero.