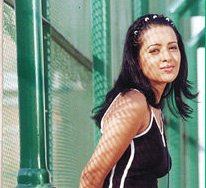 The Wonderful 'Chithiram'

The Telugu film, "Chithram" cast less than half a crore. But that film fetched Rupees Ten Crores in return. It's producer Ramoji Rao is a big shot in the media. Seeing the spreading fame of Reema Sen in Tamil Nadu, he hit upon a new brain-wave. He has planned to dub that film in Tamil with some changes. The preliminary works have already begun for the Tamil "Chithiram".

To give it a native color, some scenes are going to be included featuring Manivannan, Senthil, Charlie, Manorama and Kalpana.

The director, the cast and the technicians, the whole bunch is a crop of new faces. This is an added attraction of this film. Those who have sung in the "Sapta Swarangal"? program of Sun T.V have been given a break in this film as play back singers. Much is expected from this film which has made a box-office collection of Rupees Ten crores, against the input of just Rupees forty lakhs.
Producer Ramoji Rao will take his further steps into the Tamil World, if this Tamil version makes its mark.




---
Manirathnam's next Venture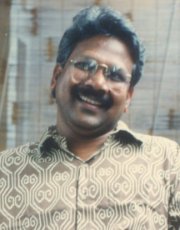 News about Manirathnam's oncoming film trickledown into our cars very slowly. Things are taking place secretly behind the iron curtain. Previously words were around that Madhavan would be the hero. Now it is learnt that it won't be Madhavan this time. It would be a new, fresh hero. Manirathnam plans to introduce a new music director also. It was he who highlighted the talent of A.R.Rehman and lifted him up to world renown. Now he desires to take up another music maestro to limelight through his ladder. The mantle may fall on the shoulders of Dhina of T.V fame, Krthik Raja or some other lucky guy.

Who will win the jackpot? Let us wait and see!




---
It's Tamil only, hereafter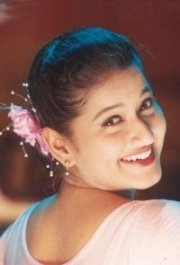 We met Laila during the shooting of 'Dhina', the film, which has attracted the attention of Ajith in full. When we ask her, "Do you still have the 'unlucky' tag with you" Laila gets irritated. Pat came her reply: "I don't care about these labels. I am least bothered about idle criticisms. What can I do, if "Kallazhagar" and "Roja Vanam" bomb at the box-office? It's none of my fault. Have not my Telugu movies and "Parthen Rasithen" succeeded? Will those successes make me a lucky actress? All these assumptions are meaningless. You must know that the success of a film rests with the judgement of viewers".

After this short sermon, she expressed a genuine grievance also. "I ought to have danced for the "Dhakkalakka Baby" song the "Mudhalvan". I missed the bus because of the problem of dates. Surely, I have lost an opportunity of immense merit!"

Then she took a vow. Henceforth, I will concentrate wholly and solely on Tamil film industry. I am going to apply my mind strongly in this respect. My involvement, hereafter, in Tamil films would be complete. I would love to keep up my present position forever.

Welcome Laila! We too expected just a stand like this.




---
It all depends upon the Market value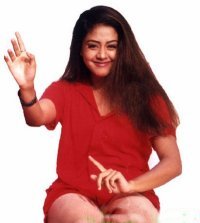 The actors and actresses of Tamil films adopt ever so many techniques to make their grade in the industry. They strive every steel nerve of theirs. But with every hit they make, their behaviour changes upside down. It requires more than one tongue to describe the airs they put on after the success of a film. Sathyaraj, Prabhu and Ramya Krishnan had reduced their salary to a great extent for want of film opportunities.

Before one year, Sathyaraj's salary had hit the lowest ebb among the heroes. Suddenly, lady luck smiled on him. The stupendous success of "Ennamma Kannu" changed the whole atmosphere. Now, it is Vintage Sathyaraj. His range has increased by leaps and bounds. Knowing that the tides are in his favour, he had increased the amount of his honorarium. Prabhu, too, followed in Sathyaraj's footsteps. He was in a pathetic condition before the release of "Budget Padmanaban" has given him a new stint. Grown in confidence, now surer of him, Prabhu too had hiked his price. These successes of stars heroes may draw the distributors' attention and boost the sale value of movies.

But, Ramya Krishnan, still waits to break this ice. She had reached the prinnacle of glory overnight by her exemplary performance in "Padayappa". But today she stands worried, as she has not landed any big opportunity despite reducing her salary. She is awaiting the arrival of a big fish on her way. But, right now, it rains in the garden of Jothika.




---
Tamil filmdom is bitter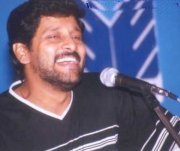 Maayi gave just an average success. "Kamarasu" had to be shelved. Hence the hat of R.B.Chowdry for the tamil film people. But Telugu audience gave stout support to high films and made them resounding successes. So, he had decided to divert all the wealth earned through Tamil films in to his ensuing Telugu films. To start with, he is going to remake the Tamil picture, "Unnaikkodu Ennaitharuven". The wonder of wonders, Unnaikodu Ennaitharuven was a super flat! This shows the strong belief R.B.Chowdry has reposed on the Telugu filmgoers.

Moreover, the salaries to be paid to the Telugu film actors in comparatively less. At the most, the hero would demand ten percent of the total cost of production comedians do not demand more than Rupees three lakh. A small amount would suffice for advance payment. The balance of the salary can be settled after the release of the picture. A producer stands to gain by all these factors. All these things have led R.B.Chowdry to bang on Telugu films in full blast.

Furthermore, he is rather angry with the heroes of Tamil film industry. He frequently feels that they are spoiling the Tamil film industry as a whole. According to him, the heroes unmindfully drain the capital of the producers. He cites an example for this trend. When he looked Sarathkumar for the film "Vinnukkum Mannukkum" with a view to ensure the film's success in rural areas, Vikram protested the producer's action as he wanted to act as the single hero in that film.

"Vikram is very obstinate after Sethu, he acted in a Telugu film. But that movie could not cross even a week. Under this circumstance, it is not proper on the part of Vikram to insist on the honour of acting as a single hero. He does not have any hit to back his claim! Am I not right in saying this?" R.B.Chowdry Frelo and fumes.

After all, that back is blue. It is the mind that makes a heaven a hell and a hell a heaven !!