Chinna 'Thirai'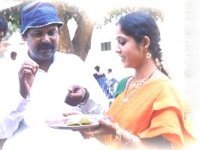 So far, no political party in India has advertised its election campaign as D.M.K party has done it on Sun T.V. The Little song "Thamizha Thamizha" makes all of us murmur the lyrical lines. It is Vijay, the director of the film "Kalaignar" who has picturised that song most beautifully. The advertisement has taken him into it's fold, after the film "Kalaigner" who has picturised that song most beautifully. The advertisement field has taken him into it's fold, after the film "Kalaignar". He has been applying his thoughts fully on ad films in the bygone days. "Thamizha Thamizha" has brought him back to spotlight. This song, nay, this election has provided him a turning point in his life's journey. It has really proved a turnaround for him, for he is once again stepping into the tinsel world.

Realing that our reviews are mostly confirmed to Sun T.V. We turn our eye toward Vijay T.V and come to know that they equal Sun T.V to a great extent in excellence.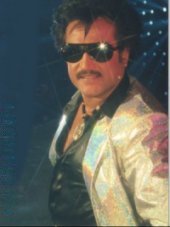 Each week one or the other T.V. star compere the program "Chikku Bukku" being presented by Meera Gold. They telecast even the songs from films yet to be released. This springs a pleasant surprise.

The interviews of actors are also being telecasted. No questions are posed. The celebrities are allowed to speak on their own.

Last week, Suresh Krishna gave his interview. He has narrated certain interesting incidents. Seeing him ably assisting Balachander in "Punnagai Mannan", Kamal himself asked him to make a film for his institution, Rajkamal. He had to prepare the script for "Annamalai" on a hurry. And he was able to build the whole story of "Badshah" around a particular scene described by Rajinikanth.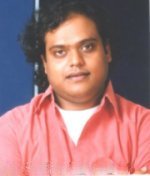 Not all the special programs of important days are being telecasted again. As an exception, the interview of Harris Jayaraj was retelecasted. The interviewer was in a happy frame of mind. The jovial approach of the interviewer made things easy for Harris Jayaraj and it was possible for him to talk with an open mind. The jovial approach of the interviewer made things easy for Harris Jayaraj and it was possible for him to talk with an open mind. He had shared a rare experience of his with the viewers. A song was urgently required for Madhavan's love at first sight scene with Reema Sen for the film, Minnale. He promptly rose to the occasion, turned himself into a lyricist and found the words to create the song 'Pooppol Koidhal'.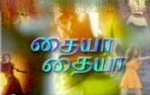 Vijay T.V.'s Thaiya Thaiya program raises our wondering eyebrows. Unmindful of the fact that the T.V.'s are the sole prerogative of house wives, they are showing an actress shaking her hip (who's she?!) in between the broadcasting of songs. This looks an unnecessary interpolation that the free of songs and their music arrests.


---
Production Boom: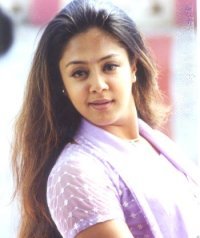 A new trend has set in Tamil Cinema and all over India too.

These days, actors, actresses and directors are taking up the role of a producer too in order to make quick, big money. It's all a question of minting money. The ball in this context was set in motion first in Tamil Nadu by film dignitaries like M.G.R, Sivaji Ganesan, Kamal Hassan, Ilayaraja and their ilk. The fever has now caught hold of Sharukh Khan, Juhi Chawla, Amir Khan and the rest of Northern film industry. The desire to produce pictures of their own has assumed gigantic proportions among the noted film celebrities of the nation as a whole.

The directors of Tamil filmdom have set a keen eye on becoming producers themselves. Almost all Tamil film directors are gearing up to incarnate as producers at Kodambakkam in Chennai Soon many of them would add the word 'production' to the words such as 'Story, Screenplay, dialogues and direction' in the title of their films.

Two actresses who are to enter into the fray now. They are Ramya Krishnan and Jothika. Let us prepare ourselves to welcome them in the grab of producers also.

Temptation spares none.





---
Love or Fame?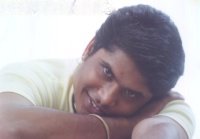 Bharathiraja has given another chance to his son, Manoj.

He is going to direct a film to be produced by Lakshmi Movie Makers and he has fixed Manoj as the hero of that film. As Manoj could not make an inroad into the minds of the audiences so far, Bharathiraja has taken up himself the task of enabling Manoj to make a mark in Tamil films.

In addition to acting in the films directed by his father, Manoj is going to figure in "Samudram", a film to be directed by K.S.Ravikumar.

He has taken a step forward in his love affairs also. He is resolute in marrying Savitha after the release of Bharathiraja's picture, that is after registering a success as an actor and a hero.





---
Team Spirit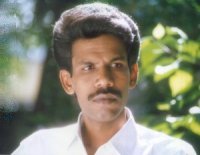 Director Bala felt sorry for the bad luck of his Cinematographer Rathnavelu, not having won a national award for his photography in 'Sethu'.

Although he himself merited a national award for himself for his directional merit in the very same film, he was very particular that his Cinematographer should definitely bag an award.

But, what happened before the launching of Sethu, you know?

Bala, in fact, had been somewhat reluctant to join Rathnavelu as a member in his unit for Rathnavelu was doing some advertisement films. The Director had his own doubt that Rathnavelu's style may not suit his film. But he had to change his view when he finished with the film. He was simply elated as he saw Rathnavelu depicted the emotions of Sethu to their fullness through the deft handling of his Camera.

Bala fervently believes that Rathnavelu would win the coveted national award at least for 'Nanda' although 'Sethu' had let him down.



---
Surya on the path of growth: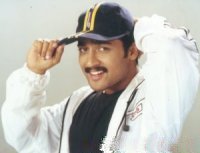 Surya is shocked. He hesitates "No no no not at all!". He shudders when we ask him to tell a few things about the film. We are at a loss for any clue over this.

"Alright will you tell something about Director Bala at least?" we ask him.

Surya opens up his mind instantaneously as if he were waiting eagerly for that question.

"Bala is a wonderful director. No director, so far, extracted so much work from me. When I am acting in Nanda I feel as if I am acting in my maiden movie. With him, everything looks new to me. As I attend the shootings everyday, I do nurse a fear inside me about the magnitude of the work to be twined out by me. But I am undergoing a thrill in delivering the goods required of me. No doubt Bala has created a sense of high responsibility in me. At any rate, I am zestful!"

He is all praise for the able director.





---
Change of heart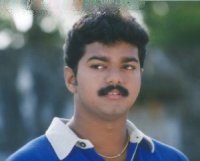 The average result of 'Bhadri' has shattered the spirits of Vijay considerably. This is more so because Madhavan's 'Dum Dum Dum' has drawn huge applause when compared to the not so warm welcome accorded by the audiences to his film. Vijay has come to a decision "Enough of the remake films!". His forthcoming films under the direction of Vikraman, Ravi (for Super hit films) Charan and Thirupathisamy will all have original stories. Things have come one full circle.

It was previously decided that his next film to be produced by A.V.M productions also would have a remake story quite like films, 'Friends' and 'Bhadri'. But the debacle of Bhadri has made Vijay to 'remake' his mind. Now Vijay has used his discretion so as to decide that he would opt only for a original story in the A.V.M film also.

His decision may well be taken as a result of his positive thinking. An actor should measure his acting strength in a brand new story. He should not try to play it safe by opting for 'remake' films. Why should an established hero show his back to avant garde attempts and new ventures?

It is heartening to note that Vijay has said yes to Tamil stories. It is never too late.





---
A new lease of life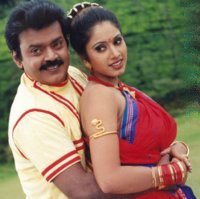 Radhika Chowdhry should have lucky moles. No matter she lacks the support of the directors of the day, she has ensured the support of the actors who are at the peak at the moment.

She took roots first in Tamil Cinema with the tutelage of Vijayakanth. Today she is going great guns under the tutelage of Vivek. She is now making waves day by day.

She paired with Vivek first in 'Engalukkum Kaalam Varum'. Next, she became one among the two heroines in Vivek's 'Panju'. She is going to act close with Vivek in the film, 'Maams' also.

Radhika Chowdhry had found place in 'Maams' just because of Vivek's thankfulness. Vivek who acts as the hero in 'Panju' had contacted many heroines to share the screen as a heroine with him. But all of them refused to accept his offer citing various reasons. And Radhika Chowdhry extended her helping hand to him at the crucial moment. She said to him: "Why do you fear when I am here?". The problem of finding a heroine was over for Vivek.

This gesture of Radhika Chowdhry has prompted Vivek to recommend her name for acting in 'Maams'.

The reporters ask him: "Is there any thing in this matter?" Vivek just laughs it away. "Leave me alone. I did all that because I too longed to hear some idle gossip about me. That's all!"


---


S H A N T H I - M A D H A N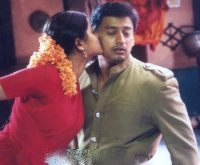 It was day-break time. Shanthi and Madhan have started telling stories even at that dawn time, quite early in the day. A fire-fighting van whisked past them with the sound of siren.

"Madhan! "Shanthi expresses her shock" It makes me shudder to hear this sound of the siren. I am afraid at the very sight of this van. I wonder how the fire would have affected the people somewhere!"

"I see. The fire might have surely worked havoc to some people" says Madhan. "Susi Ganesan, who was an assistant to Manirathnam, has fire-extinguishing work as the underlying theme for his film 'Virumbukiren'. As Kamal Hassan has had military training in order to act as a commando in 'Aalavandhan', Prashanth also has undergone many training exercises to act well as a fire-fighter in 'Virumbukiren'. Prashanth has taken more pains to fulfil his task in 'Virumbukiren' when compared to the magnitude of troubles he has taken to do justice to his roles in other films."

"Oho"

"Similarly, 'Virumbukiren' would mark a watershed achievement by Sneha also. In all probability she may bag an award for having acted that nice in this film. This is not only my opinion but also Vivek's too. At first Vivek refused to act in 'Virumbukiren' on the score that a good film with a fine story value doesn't need a separate comedy track. He himself has praised the acting ability of Sneha with a many people.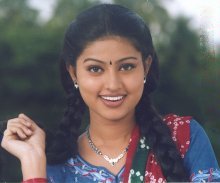 Hell on you! It is only a week ago you lodged a complaint against the capabilities of Sneha. And this week, you have come forward to register your appreciation for her! I cannot believe my own ears….

What you say is right. But I cannot find fault with sterling performances also. After all, I am a connoisseur of good things. I am not a politician, at any rate. I should give all persons their due.

When you talk of politics, I am reminded of the oncoming elections of our state. Have the people caught the election fever really?

Why not Shanthi? But one point stands out Tell me, which other leader draws big crowds as Kalaignar and Jayalalitha do?

Madhan! Don't think that you are an expert in asking questions. You are no Sarathkumar of 'Koteeswaran' fame. I can easily give you a reply in the shape of a question itself. Can you deny that it is the cinema stars who prove to be the bigger croud-pullers?

I have to agree with you. This time, the actresses have taken the upper hand, to be specific. Radhika, Ambika, Radha and Vishali Kannadasan are too keen in mustering the support of the voters. Siththi Radhika has outshone others in this respect. People flock together in large numbers wherever she goes. They surround her fondly addressing her Siththi, Siththi. This has made Radhika very jubilant, she is in high spirits.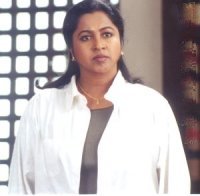 Obviously. It is only with these elections in her mind, she had dragged along her serial Siththi third generation….

Another thing, Shanthi! Ambika - Radhika sisters are also able to attract sizeable crowds. Not that there is much interest in their speeches. People come to see them eagerly as it is long back that they have seen on the silver screen…

I think our politicians make use of our cinema people as pawns or dices in various ways just for fetching the votes of the people. In the past, words were around that people like Sarathkumar, Ambika, Radha and Vishali Kannadhasan would be given tickets in these elections. What happened to the news?

D.M.K was ready to give a seat to Sarathkumar. But the fact is he was not for that. He didn't evince any interest at all in contesting the election. Because now he is clawing his way back to his previous exalted status in his chosen field, cinema. If he enters again into active politics, well, he may lose a sixeable portion of his income. He may not be able to focus his attention on his profession also. So he didn't want to take a risk. Hence his aloofness.

What about actresses like Ambika and Radha?

Theirs is a different story. The A.I.A.D.M.K leadership is very particular in not allowing anyone to grow more than its own stature - even by an inch. Therefore the sisters didn't get a chance to contest the elections. What can one do if they grow by leaps and bounds and become strong forceson their our right? Therefore, have been actresses have been limited to show their powers only in the propaganda arena.

Hey, have you become a master of politics? You are able to tell this and that, ever so many things! Has not Andhiyoor daughter-in-law returned to Chennai, by the by?

I would like to tell you another thing before responding to your query. R.B.Chowdry came forward to give another chance of directing to Rajakumaran only because "Nee Varuvaai Ena' has earned rich benefits…

So What?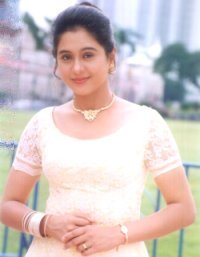 But Rajakumaran drew Vinnukkum Mannukkum an ordinary picture long for two years. And at the end of it all, the film had also flopped at the box-office. So R.B.Chowdry is cross over Rajakumaran. You can be very much in love. But you should worship your profession. As these people were in love, I had to lose to an extent of Rupees three crores. He is lamenting in this manner to each and everyone who comes his way.

One has to pity R.B.Chowdry. Once he was ruling the roost. But he has come down a little now with the failures of his two films, Pappa and Vinnukkum Mannukkum. Will you tell something about the Andhiyoor lady?

Now Devayani doesn't attend shootings. She enjoys her freedom at her home. She prepares Kerala model food herself and serves the same to Rajakumaran. Her husband is damn impressed with her cooking ability. She is very happy with her private life with her husband. On top of all these things, she has now obtained the approval of her parents for her marriage.

That's nice. It is very happy to hear what you tell. Hey…. See there. The fire-fighting van is returning fast. Please go and enquire. Will you not bring the news as to what has happened? Come on, make it fast, man!

Madhan rushes away and returns after some time Don't worry. It is all the handiwork of an idle mischief monger. For no reason and for the fun of it, he had phoned to the fire people have promptly rushed to the spot only to find that it was a playful ploy employed by an idler. The Government money has been waster for nothing. The valuable man ours and the hard labour of several government servants have gone waste. In recognition of the untold sufferings being experienced by the fire-fighters, Susi Ganesan has planned to dedicate Virumbugiren to the fire-fighting force.

The summer is at its height. The sum has already started sending its scorching, shining, simmering rays. Unable to bear the parching heat, they cleared the vacant place where they stood.



---
Cinema and Politics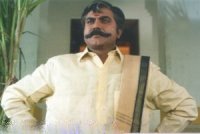 As per the orders of the Government, the beaurocrats should not have any involvement in politics.

But the present time being election time, the political bigwigs reign supreme at Fort Saint George, Chennai. Another development in this connection is visible now. One can understand if the politicians approach the officers at the fort with recommendations. They boast that they know Sarathkumar and Napolion, who is a prospective M.L.A.

There is nothing to wonder about this. After all, in Tamil Nadu, Cinema and Politics are Siamese twins.





---
Is it second time lucky?
In general, the actresses of Tamil filmdom do not impress well in their debut films. In a sense, they are all late starters. But as time advances, they are known to become giants, both in their acting powers and in their physical attributes.

Bhoomika also seems to grow slow and late true to this established tradition.

The fans who went to see her in 'Bhadri' with so much imagination were in for utter disappointment. They could see the new actress with her perennially tear-jerking eyes. It was a saddening role which she had donned through and through that film cries, whimpers and soles! What else?

But the viewers can take heart because of the latest news about her. She is going to play a wonderful character in her next film, 'Roja Koottam' so as to give solace to the movie-lovers.

What is the specialty of the character? The 'Roja Koottam' crew prefers to remain silent in the fashion of Manirathnam. They zealously guard things as secrets. But it is said that her character would make an indelible impression on the audiences twice as much a the imprint made on the moviegoers' psyche by the character borne by Livingston in 'Sollamale'.

Let's wait and see.





---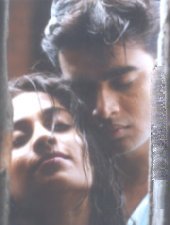 The limit of love

Shalini is used to act with reserve. But she acted very close to Madhavan in the love scenes of 'Alai Paayuthe'.

Sneha and Reema Sen gave their mite measure to measure while acting in love scenes with Madhavan. They proved matches to him, even in their very first films.

Madhavan's fluent acting in love-play lost its continuity in 'Dum Dum Dum' as Jothika gives green signal to his advances only in the last scene of the film.

Madhavan who is brimming with enthusiasm in romantic scenes is used bring his wife Sarika also to the shooting spots. When the romantic scenes are going to be filmed. By doing so he does not feel shy, it is told.

But what about the heroines?

Yet, Madhavan says a no to kissing scenes. Doing so may cost the vote banks of his female fans, Madhavan fears.




---


"In Continuation of your logical analysis of 'Dum Dum Dum', I would like to highlight the following points.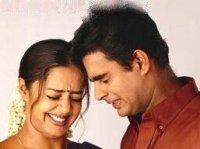 Jothika's relative Joseph Gauthaman (he who appears in 'Thillana Thillana' of Sun T.V) is a widower. He has a son and works as a teacher. After interval, it is shown that Gauthaman and his son are accompanying Jothika's father and sisters who proceed to Chennai to Jothika. But on their return journey to their place, Ambasamudram, we don't see the little boy, the son of Gauthaman. Instead, he springs a surprise as he waits at he bus stand in Ambasamudram holding the hand of Kalpana. How can it happen? Wonder of wonders! Should not the boy return to his place along with the elders with whom he went to Chennai? Whether they have sent him back earlier singly even before their departure from Chennai? What is the necessity for doing so? Does not my logic hold good?

Manirathnam, Alagamperumal and Selvaraj have taken the credit for the story, screenplay and dialogues. But how did this shortcoming escaped the discerning eyes of all the three?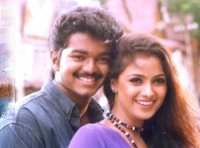 I have another point to raise with reference to another logic in connection with "Thullatha Manamum Thullum". In the final scene of the film Simran who does the role of a Collector chances to hear the song 'Innisai Padi Varum' from a distance. The collector grows emotional instantaneously runs towards a bus and stops it, gasps for breathing and questions everyone around there: "Are you Kutty? How do you know this song?", Vijay who is 1000 feet away form the spot where Simran stands hears what all she speaks! The camera zooms toward him, he starts singing the very same song and enamours Simran wholly.

This scene causes tones of disappointment to the viewers. The song, 'Innisai paadi Varum' is no password between Simran and Vijay. They had sung the song before amidst many people. What has made her then to ask everybody how they knew that song? Another thing is more wondrous. How could Simran have clearly heard a chorus song sung by some 50 persons sitting inside a bus from a distance of 300 feet or more?



---
Hurrah!!!
Vivek

Producer Poornachandra Rao assured me to made use of his good offices with Director Charan, to arrange for my acting in the film, "Erumugam", in case I am willing to act under his direction. The producer has a vast experience behind him. He deserves all veneration. Giving weight to his words, I have asked him to broach the matter with the Director. Will Charan give due respect to the request of the producer?




---
This Week's Accusation :
Adithyan:

I am rated as a lesser music director in cinema because I do not copy the songs of others. But the music directors who are in the habit of copying would say: "People accept we dish out. Therefore we resort to copying!" They would continue to copy until the public continues to remain gullible. This is the blind folding trick of the music composers of the day. Or is it 'blindfolding' or 'deaf folding'?




---
T I T B I T S
The new film of Vijayakanth would have "Thavasi" as its title and one can recall that he had borne the name, Thavasi, in his film, "Chinna Kounder". He would be donning a role in that film, appearing at once as a father and his son.







---

Finally, dance master Lawrence has become a hero. He would be the lead actor in "Arputham", a production of Super Good Films.






---

Nagma and Jyothika have one thing in common. Both of them are left-handers.






---

Ramesh Arvind has been signed as the hero in "Naan Pesa Ninaippathellam". Swarnamalya on Sun T.V would pair with him as heroine.






---

The release date of "Kadal Pookkal" has been postponed again from April 27th to may first week. Are they bent upon creating a record of sorts in delaying the release of the film?



---

Radhika and Kutti Padmini are going to make a quantum jump from the production of T.V. serials to mainstream movies on the big screen. Sarathkumar would figure as the hero in Radhika's film and Kutti Padmini's picture would feature a new face.





---

"Love Channel" in which Baby(!) Monisha and "Pudu Yugam" Eswar would share the screen as a lover is going to be picturised mainly in Germany.





---

Following the release of the Hindi Version of "Monisha En Monalisa", Mumtaj has obtained opportunities to act in two Hindi movies.