TAMIL CINEMA 2000 - MUSIC DIRECTORS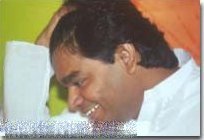 Tamil Cinema, with its long acquaintance with Tamils, has intoxicated them in two aspects. Our movie-goers have become hero-worshippers and addicts to fine music.

This week, let us have a peep into the music world of Tamil Cinema. Let us analyse the achievements made by our Music Directors.

It was Ilayaraja who had crowned the music of Tamil Cinema with the highest honour. He has staged a remarkable comeback in 2000. The films, 'Bharathi' and 'Hey Ram' catapulted him once again to the zenith of fame. 'Bharathi', in particular, has given him a quite new image. The magazines praised not only the picture but also the music scored therein.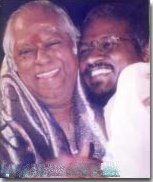 'The Hindu' had this to say:

Ilayaraja has come once again with his wonderful orchestra. He has utilised the violin very well in the songs. Certainly, Bharathi is a watermark film for Ilayaraja.

Kumudam:

Hats off to Ilayaraja!

Kungumam:

Ilayaraja has held aloft the national flag and paid his tribute to it through his music.

Dinamani:

Through his music, Ilayaraja has made good the shortcomings of this film. Truly, he has given an attractive dimension to the film.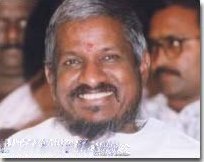 Almost all magazines have praised Ilayaraja for the good work done by him in the film. As for 'Hey Ram', he visited Hungary and scored the background music for the film making use of 'Sympathy' music.

Kamal had this comment to make on the announcement of national awards. "I am not sorry for not having won an award for myself. What irks me is that they have not given an award to the music maestro Ilayaraja who has done the Worlds' best re-recording for the film." His open-minded statement bears ample testimony to the greatness of Ilayaraja's music. Ilayaraja remains one of the few music giants who has escaped the tirades of Subbudu, the veteran critic of arts who calls a spade a spade.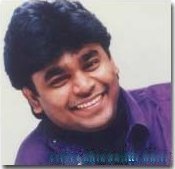 A.R.Rahman is selective in accepting the chances that come his way. But he makes the most of the tasks undertaken by him. He is highly successful and leads a rich brand of life. He has found himself many times in the midst of varied reviews. But he has a high reputation, irrespective of the nature of reviews, rave or otherwise the cause of all those films. His song 'Snehithane' serves as a lullaby. Many fall asleep lending their ears to that soft song in the soothing silence and dim light of night-time. His music has adorned the five elements of nature in 'Rhythm'. The music employed by A.R.Rahman at the beginning of the song 'Kaatre En Vaasal Vandhai' is all melody, pure and pristine. Until now, he has been masquerading within the barriers of India. In 2001, he is going to establish his fame as an exemplary and exceptional Music Director in the Overseas also. Our joy knows no bounds, on account of this achievement of his.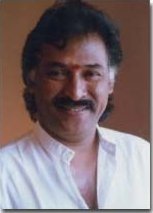 Deva is another front-ranking Music Director. Year after year, it is he who sets music for more number of films than the other music directors. He started the year 2000 on a commendable note with 'Mugavari', giving a virtual feast to the youngsters through his youthful music in 'Kushi'. His song 'Yappa Yappa Aiyappa' has caught the attention of specially adolescents and urchins . He continues his firm status in the field of music with some interesting songs like 'Karupputhan enakku pudichcha kalaru'.

Bharatwaj has rendered fine music in the film, 'Parthaein Rasithaein'. Vidyasagar has scored endearing music in 'Snehithiye'. His re-entry has sent a chill down the spines of his peers. These two people vie with each other in producing music as sweet as honey. They never fail to rise to the occasion whenever opportunity knocks the door.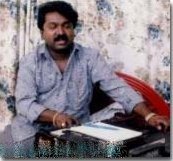 Super Good Films produces more films than other film companies. S.A.Rajkumar is the official Music Director of Super Good Films. He has also got many films to his credit during the year 2000. Deva duplicates from other people's songs whereas, S.A.Rajkumar used to copy from his own songs. Right from the very beginning of 2000, he has reaped a rich harvest, starting with a resounding success in 'Vaanaththaippola'. Small wonder, he had received the prestigious award, 'The Best Music Director' from the hands of Chief Ministers Karunanidhi and Chandrababu Naidu. But he has a drawback. He doesn't apply his mind on background music at all. A music buff had this to say about him at the entrance of a theatre: "In the whole world there is only one Music Director who can set the background music without using any musical instrument . And that is RajKumar! What he wants is a bevy of four women. He will ask them to sing a 'chorus' and that forms his background music!"

As we have already stated in this essay, the Tamil film fans enjoy themselves in becoming slaves to good music. But it is a deplorable fact that our Music Directors continue to create a lot of sub-standard songs that fail to remain etched in the memory of those ardent music lovers. Why do they create such high-sounding, noisy songs when the people here from age six to age sixty are enamoured of melodious songs? Who stands to benefit by this? We simply don't know.

But every cloud has a silver lining. The phenomenal growth in the stature of Ilayaraja, the world renown of A.R.Rahman, and the arrival and achievements of new Music Directors of quality will no doubt take the Tamil film music to higher and higher planes in the next century. Let us hopefully wait and look forward to hearing high-class music in the years to come.


---
S H A N T H I - M A D H A N
"Vaseegara En Nenjinile
Un Ponmugame!
La la la la la la"

"How nice to hear you singing! Are you in a jubilant mood, Shanthi?

"Hmm. Only the song is luring. The picture is not so "

"What! Are you not impressed with 'Minnale?"

"Yes, Madhan! The director has depicted the first half very well. But he has done injustice to the second half. Some of the fans in the theatre have virtually started crying - 'Let someone marry Reema Sen or, at least, allow me to marry her!' Such was the sarcastic remark passed on the work done by the director."

"The word 'marriage' reminds me of one thing. Sarath Kumar and Radhika have married long before, it seems!"

"I see. Then, Radhika has become a 'Chithi' in real life also!"

"You can take it for granted. Of late, one reporter has sought the explanation in this regard from Chaya, the former wife of Sarath Kumar. She has replied that she would make the facts about this known, at the appropriate juncture."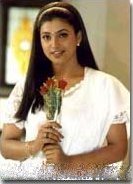 "Well said. Everybody saw Sarath Kumar and Radhika coming together as a couple to grace the function 'Roja 100'. The pair drew more attention than Roja herself."

"Shanthi! Do these things look nice? I wonder when our cinema people would leave the habit of marrying those who have already entered into wed locks! By the way, are you aware about the return of a personality paving way to hot news?

"Are you by any chance referring to Abhavaanam?"

"Yes! Obstinacy is not a welcomable trend. No doubt, Abavaanam is a talented person. But there are talks about him in the film circles that he spends money lavishly. He produced a film with the title, 'Karuppu Roja'. That was the first Tamil film to have effects in sound recording. The film misfired at the box-office but Abavaanam was not scared. Unmindful of his earlier loss, he is taking steps to make another movie with the auspicious title, 'Manjal Roja'. His unit members have reposed their full confidence on him. They are hopeful that 'Manjal Roja' would turn out to be another 'Oomai Vizhigal'. Ramki and Roja would be the lead artistes in that film."


"We have another example for self-confidence. He has become a hero with ample hope!"

"You mean Vivek?"

"You are right!"

"Vivek has held the puja last week, for the film in which he is playing the role of a hero, with the blessings of his mentor, K.Balachander. Impressed as he is with the rich popularity of Vivek, R.B.Chowdhry of Super Good films himself had come forward to make him a hero. At first, Vivek hesitated that it may affect his market as a comedian. Subsequently he grew bold and has now become a hero for all practical purposes. However, on my part, I am praying to Goddess Karumari Aththa whom I worship, to grant success to Vivek."

"Aththadi Aththa! You must save all.

"What, Madhan? What happened to you? Why do you dance as if you are in a trance?"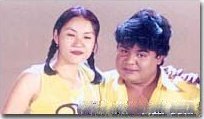 "What can I tell you, Shanthi? How can I explain those things to you? The number of people who bring out Tamil albums is increasing day by day. They just don't care to know whether the Tamil albums are being sold at all! Now, it is Mansoor Ali Khan who has been caught in the pop trap. 'Aaththadi Aaththa' is the title of his album. It deals with the folk arts, which are in vogue in our villages. Well, if it is Subramaniam Swamy who is the center of the storms in our politics, then Mansoor Ali Khan is his counterpart in the celluloid world. What more can I tell?"

"You cannot say anything. You will have to fret and fume within yourself!"

"What happened to you, Shanthi? Have you any grievance to share with me?"

"So, so. You can see for yourself. It has become a habit with Tamil Nadu, of all the states in India, to provide more opportunities to the people hailing from other states in preference to the local talents. Rather, it has become a common place matter and a regular feature in Tamil filmdom".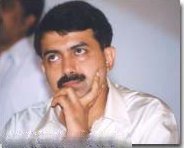 "I have to endorse your view by all means. Truth to tell, three out of the six directors of the films released on the occasion of Pongal speak languages other than Tamil. Suresh Gopi and Vijayalakshmi have bagged their chances in the films, 'Deena' and 'Friends' respectively with the help of people belonging to their own languages. A Malayalam Director fixed only a Malayalam actress as the heroine of the picture made by him. This has almost become an unwritten law. The Malayalam directors prefer to have Malayalis as members of their crew. In short, they want to give a flavour of Kerala to their films. In the name of making Tamil films, the Malayalis enjoy themselves the most. What kind of justice is this?"

"Take Karnataka into consideration. It is Tamils who form the backbone of Bangalore's Software export industry, today. But the city hesitates to put up a statue there for Thiruvalluvar. Sorry! I should not have opened my mouth to speak like this. I am off from politics from now on! Why should I get caught in unnecessary controversies?"

"Why are you afraid, Shanthi? It is because we shut our eyes like this, others find it easy to enter into our fortresses. It is we who make the elbow, room for these people who are capable of making their way even through a 'cycle gap'. One must not leave any quarter to one's competitor. Let us not lose our grounds anymore. It is foolish to bend our backs when we are hit on the heads. It's high time we held our heads high, keeping with the poetic lines 'Thamizhan enru Sollada, Thalai Nimirndhu Nillada' (Proclaim that you are a Tamilian; stand erect in a stately manner holding you head high)". The pride of Tamils is the pride of Tamil land.


---

SOME MORE THINGS ABOUT PRASHANTH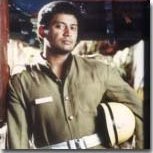 In the course of his visits to many countries abroad, in connection with the shooting of his films and for the participation in the cultural shows, Prashanth had stayed in posh hotels of all comforts. Impressed with those stately star hotels, he had expressed a desire to his father. Resultantly, the father and son have focused their attention on building a super-specialty star hotel of international standards at Thyagarayanagar in Chennai.

Prashanth is in the habit of collecting the photographs of the eye-catching, exotic locales of the Overseas in his computer. Whenever the Producers and Directors are in search for ideal locations for the song sequences in his films, he would display the well stocked, beautiful locations recorded by him in his computer, thus causing a pleasant surprise to all of them. Several locations picturized in the films, 'Parthaein Rasithaein', 'Good Luck', 'Kadhal Kavithai' and 'Jodi' have been selected actually from the collections kept by Prashanth himself.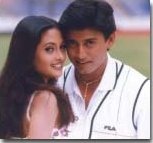 There are girls who send 'talis'(Mangal sutras) to Prashanth with a request that he should tie them around their necks. So many girls have expressed their soulful love for him over telephones and through e-mails. Some over-zealous fans write letters to him making use of their blood instead of ink. Prashanth has instructed them all not to write such letters.

Everyday, his fans send him gifts such as wrist watches, gold chains, ties, vests and shirts with due request to him to use those things at least in anyone of the scenes in which he acts in films. He has been receiving nylon and woolen apparels with handwork decorations on them from some of his fans. He has also been receiving many packets of biscuits and chocolates day in and day out. He is able to smell the fragrance of the love of his fans, both males and females, from various lands separated by seas and oceans. The friendship between his fans and him gets stronger day by day. "Our friendship does not wane or fade away" Prashanth says with legitimate pride.

Immediately after his very first film 'Vaikasi Poranthachchu', he won the honour of 'Belt new face hero' from many organizations. No other hero won such an honour from so many establishments.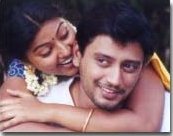 He can easily be tipped as the hero who had acted alongside more number of young heroines than any other hero. So many new faces such as Amisha Patel, Rinky Khanna, Preeti, Jankiyani, Mamta Kulkarni, Pooja Bhat, Anu Agarwal, Vinodini, Sharmila, Mounika, Kaveri, Roja and Sneha form the list of actresses who have paired with him.

During the 'Star night' cultural shows conducted in the foreign countries like Malaysia, Singapore, London, Canada and Sri Lanka, Prashanth had proved his dancing talents in no uncertain terms. Everyone was stunned and dumbstruck in Malaysia when he danced non-stop on the stage for four hours with different heroines. Among the actors, he is second to Kamal Hassan only in performing Bharat Natyam Arangetram. All acknowledge him as the second greatest all-rounder among the actors of Tamil filmdom. Malaysian Minister Mr. Datho Samuel has given him the title, 'Master of all arts', along with a golden shield weighing five kilograms, while felicitating him on the stage. Prashanth is an admixture of abounding youth, attractive sweetness, ardent desire for modernity and an abiding patience. All these factors remain as pointers to the fact that he is going to emerge as the top sax of Indian filmdom in the years ahead.



---
adhavan is not happy about Hrithik Roshan. He is rather averse about him.

Why so?

His wife has chided him, it seems, as she was all in praise, for the physical prowess of Hrithik such as the strength of his arms. This has spurred Madhavan on. Now he wants to equal Hrithik not only in his filmy fame but also in having an exercised and cultured body. These days, he has started undergoing specialized physical training to keep his body in good shape and fine trim. He has stocked all the necessary equipments in his house too. He has an aim to become an action hero. As such, he has already been doing so many exercises to tone up his personality further. Maybe, the day is not far off when we may see yet another Hrithik Roshan.





---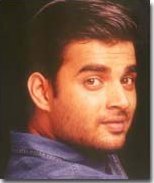 Even though his film, 'Ennavale' has ended as a failure, Madhavan is not diffident. Still, he is full of confidence. From his school days, he had confronted with many bottlenecks and emerged unscathed from many ordeals. And he has come a long way from his days of trouble.

With all this, he has become the hero for the one hundredth film of Veteran director K.Balachander. Much is expected of him from the film, 'Minnale'. He is going to wear another crown shortly with the release of the film, 'Dum Dum Dum', in which he is acting now.

'Dum Dum Dum' would be a suitable film for the ever-smiling hero, Madhavan. Apart from doing merry-go-rounds as a romantic hero, Madhavan has dished out high-class comedy in that picture joining hands with Vivek, they say.





---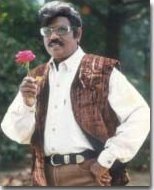 Koundamani is a unique person. He is made of sterner stuff. He refuses to be a prisoner of circumstances. He has not changed his characteristics and ways of behaviour because of the adversity he is facing now. His market had fallen because of the growth of Vivek, Vadivelu and the ilk. But Koundamani is not scared at all.

It is only that his fans are at a loss because of this. And the first beneficiary, as a result of this, is Vivek!

So his fans were forced to see him and enjoy his comedy in the satellite Television Channels, these days. Now, they are in for a pleasant surprise. Koundamani had been a Mani to be searched for, practically, after the pictures, 'Unakkaga Ellam Unakkaga' and 'Malabar Police'. He is going to stage a comeback now, with a little plumpy cheeks.

We can see him shortly in 'Citizen', the Ajit starrer and in 'Vedham' to be produced and directed by 'Action king' Arjun.





---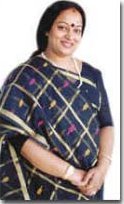 Many actresses do not stage a successful comeback, sometimes, they fall by the wayside even after staging a comeback. But different things have happened to Nalini Ramarajan, nay, Nalini, simply.

She has drawn the attention of the Tamil film world through her excellent performance in the serial play in Television called 'Krishnadaasi'. She has won the acclaim of Subbudu, the noted art critic, in recognition of her histrionic powers.

Encouraged by these unexpected successes, Nalini is going to enter into the arena of party politics. She is friendly with people like K.Rajan and Isari Ganesh. Already he has conducted the election campaigns for Ramarajan. Maybe these factors might have emboldened her to try her hand in the sphere of politics. It is expected that she will join the AIADMK party only, as it is that party which had left Ramarajan in the lurch.





---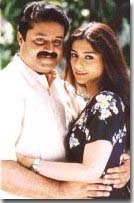 It is a fact that more number of Telugu films are being dubbed into Tamil than Malayalam films.

Why is it so? The stories and lyrics are better in Malayalam films than their Telugu counterparts, but the Malayalam films do not have a successful run in Tamil Nadu because the cast is quite new and unfamiliar to the Tamil movie-goers. Hence we have lesser number of Malayalam movies dubbed into Tamil. (But once in a way we would come across a Shalini starrer as an exception!)

In the light of this state of affairs, we would soon be chancing to see the Tamil version of a Malayalam picture called 'Cover Story'. The Producer has taken courage to do so as Tabu and "Deena's" Suresh Gopi are in the cast of that film. The two-some are well known to the film buffs of Tamil Nadu and moreover, the film is an action thriller. The Tamil fans are famous for backing up action-oriented films.

Tabu would generally look like an elder sister to our heroes! See the photograph here. Verily, Suresh Gopi seems to be the eldest uncle of Tabu herself!



---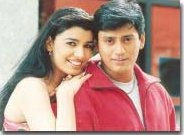 It has been a long wait for Prashanths' fans. At long last, his film 'Piriyatha Varam Vendum' has hit the silver screen. There is an unprecedented wonder in this film. Prashanth, although being the hero of this film, has meted out the expenditure incurred for filming a song sequence of this film, himself!

The whole of the film was ready except that single song scene. The song, 'Vasco da Gama' had already caught the attention of all ears. Prashanth evinced much interest in shooting the song-scene. But, already, the film was caught in the midst of many problems. Prashanth had to rise to the occasion. All of a sudden, he has become a temporary Producer. He succeeded in filming that particular song-sequence under the direction of Madesh who is a deputy to the famous Director, Shankar.

In that much-talked-about song, Prashanth has danced together with Minky, the pretty face from Mumbai who had become famous by figuring for the song, 'Jimbulakka'.

And Prashanth has proved himself to be right. The song has turned out to be the highlight of the movie as expected by the imaginative hero. This has immersed the Prashanth team into a sea of joy.





---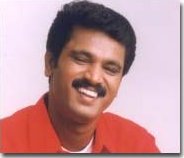 Super Good films has a reputation for making films that would never fail at the box-office. Similarly Media Dreams has carved out a niche for itself in producing pictures of high quality. This has become a common knowledge.

Now, Media Dreams, the quality film-makers and Cheran who directs classic films, with social consciousness have come together for good. Cheran could not refuse the offer for directing a film for Media Dreams.

For quite some time, Cheran was confounding himself. He stood confused like Hamlet - "To be or not to be?"

"Prabhudeva would be my hero!", he would tell one day. The next day, it would be, "I would play the hero's role myself!". Yet another day, his announcement would be, "It is not me. Vikram alone would be the hero in the film to be produced by me!". Gone are the days in which he carried too many bullets in his gun. Now he has set aside his oscillations and vacillations. He has said 'Yes', to Media Dreams.

In all these days Cheran had felt his hands as having been tied down by the commercial crises. But he has a soft corner for films with a social message. Media Dreams has given him full freedom to express his concerns for the society and the common people who form a part of it. It is very heartening to notice these welcome trends in Tamil cinema.





---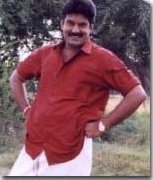 Director V.Sekhar, the master of family subjects, is raring to go once again, with the caption being, 'Veettoda Mappillai' (The groom in the brides house).

Who is the bridegroom? New face Napoleon!

Yes! for the first time in his life, Napoleon steps into V.Sekhar's Kalaikkoodam (The Hall of Arts), as the brand new bridegroom following the tradition of Sivakumar, Livingston, 'Nizhalgal' (Shadows) Ravi, Nasser and the like. The bride? Roja!

Formerly, V.Sekhar has conducted a durbar in comedy combining the multi faceted wits of the comic stalwarts like Koundamani, Senthil, Vadivelu and Vivek. This time he is going to make use of the talents of Vaiyapuri and Charlie.

What is the reason for this change?

Sekhar's reply is sharp. "They all demand a very high remuneration. After all, I am the person who had helped them grow fast. As they had quoted a high amount by way of honorarium, I didn't approach them at all!" Hence the mantle has fallen on the small shoulders of Vaiyapuri. Indeed, it is a jock-pot!

Hitherto, Vaiyapuri has had a stunted growth as he had to grow under the shadow of some established comedians. He had no tangible scope to display his comic talents at all. We were able to see his glimpses alone. This time, he need not play second fiddle to anyone. Now the bird has been let off from the cage. Let us hope that the free bird would do wonderful comedy.





---

Many atrocious things are occurring in Tamil Cinema, both, On and Behind the screens. But good things are also happening here and there.

Media Dreams, which has the credentials of making good films, has done another good thing recently.

They had planned to hold a puja on February 7 and to start filming a movie with the title 'Pandavar Bhoomi' under the direction of Cheran. But, suddenly, they have stopped conducting the puja, paying heed to the request of their chosen Director.

"When the people of Gujarat are reeling under abject poverty following the great calamity of an earthquake of massive proportions, let us not hold any gala puja. Let us avoid any such paraphernalia and send the would-be expenses of puja straight to the Gujarat relief measures".

Accepting the timely suggestion of their Director, Media Dreams have sent the probable amount of puja expenditure to the Gujarat relief Fund.

Were we not dumb-founded witnesses to the fireworks performed during the grand, gala puja functions that took place in Tamil film world before the Pongal festival wherein money was spent like water?

The good gesture of Media Dreams moves the mind.


---

The Boost of the Week:

Ramesh Khanna:



"I was booked for the film, 'Friends'. After some days, when Ilayaraja learnt that I have been selected as an actor in that film, he had told Director Siddique that I am the right choice.

After the release of 'Friends', I have become a much sought after person. My cell phone as well as the telephone in my house are ringing constantly. I am being congratulated by one and all."


---
This Week's Allegation:
Simran:

"I don't attach importance to the criticisms made on me. Rumours have no sense at all. I need not bother about those baseless scandals. You will have to learn to give respect to the love of actresses also!"






---
This Week's Felicitation:
Surya:

"Whenever I have to talk about 'Friends', I must thank Vijay first. When the Producers wanted me to act in the film, he gave his nod to the proposal. He had encouraged me a lot and is a broad minded person. No wonder today, he has grown up to the level of a super star."




---
T I T B I T S

Murugadass who had directed 'Deena' is going to bank upon yet another action movie. He is busy with the spinning of his next story.






---

As 'Vinnukkum Mannukkum' has come out in good shape, Vikram had shared his joy with the members of the film unit by presenting some mementoes to them.






---

The word is in the air that Simran is going to quit the world of Cinema. Yet, her hands are full; she has seven films, at the moment, to her credit.





---

Vignesh is determined not to accept any other film before finishing 'Suri', for, the film has a good story charged with strong emotions. The story is the brainchild of Shelvan, a deputy of Director Shankar.





---

After having played a different role altogether, Ramesh Khanna has started refusing the opportunities of acting as a part and parcel of a comedy group. As of now, there are ten films in his hand.




---

Sarath Kumar is not going to contest in the forthcoming elections for the Tamil Nadu Legislative Assembly. He is going to confine himself just with the campaigns.






---

Shankar's film, 'Nayak' has reached its final stages. The shoots of this film are being done now at the AVM studio in Chennai itself. 'Media Dreams' has already picked up momentum in doing the preparatory works in connection with 'Robo', the film to be made by them under the direction of Shankar.





---

The distributors who paid a high price for the movie 'Vanchinathan' have burnt their fingers. They have incurred heavy losses. On account of this, Vijayakanth has taken special care to effect necessary changes in his next film, 'Narasimha'.






---

Ajit is going to act in a film to be directed by Charan, after finishing the films, 'Citizen', 'Poovellam Un Vaasam' and 'New'.







---

Vairamuthu is the official lyricist in the music durbar of A.R.Rahman. Likewise, Thamarai has become the favoured lyricist of Harris Jeyaraj. She is penning the songs for all the three films in the hands of Harris Jeyaraj.