TAMIL CINEMA 2000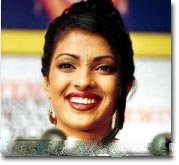 Priyanka Chopra, who contributed for the increase of India's image during the end portion of last year by becoming a Miss World, was in Chennai last week. She had been here in connection with Leather apparels Fashion Show. She gave an interview to the media persons at Hotel Tajand sprang a surprise to all through her open-minded and can did speech. Usually the beauty queens are known to answer the questions posed to them either in an evasive manner or in an indirect way.

It was asked whether she would act in Tamil films and she answered affirmatively. "The South Indian Cinema is welcomed everywhere. No wonder, it has fascinated Aishwarya Rai and Sushmita Sen. Like them, I am also interested in acting in Tamil movies. But, so far, no good offer had come my way", she quipped.

Will she enter into polities?" Why should I not make an entry into polities? If I step into party polities after some years after denying now that I will have no truck with politics you will accuse me for having broken my promise. So, I am very cautious. I never deny anything emphatically. Who knows what would happen in the days to come?" Priyanka Chopra's reply was wonderful. She sprang a wild surprise, no doubt. She doesn't beat about the bush.





---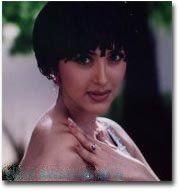 What 'Vanchinathan' has dished out has confused and confounded all the viewers. The film has belied several expectations of many. First it was told that the heroine would be Sakshi. The next news was that Ramya Krishnan has been tipped for just one-song sequences. But the film had different things to show. Why the director has not utilized talents of these women in ample measure? Although the film boasted of these two heroines, the director has not cared to make use of them even as apiece of pickle or as a pinch of salt. This causes a surprise in our minds.

Why so many deviations from the original plan?

There are reasons. As Vanchinathan's story was modeled on Vallarasu and since the sharp dialogues of Liaquat Ali Khan added more strength to the film, certain scenes in which Sakshi and Ramya Krishnan have figured had to be cut short. Even the song scenes picturised in New Zealand and AVM studios were removed at the last moment before releasing the picture. Perhaps the director had resorted to do these things in order to keep up the tempo of the film. The producer, Kaja Maiden, has incurred a loss to the time of Rupees fifty laks, as it is told.





---

Producer K.R. had issued a notice recently to the following effect: "The producers of Hindi films earn their profits in crores, in a straight forward manner itself, by selling the rights to release their films in foreign countries. But the Tamil films are sold for certain lakhs only. Those who buy the rights to release the Tamil films in other countries sell them to many others and make their profits in crores. Tamil film producers must find a way to stop this big business by middlemen. What he meant by this statement, in essence, is that all the Tamil film producers must have a website in Internet exclusively for their films.

Manirathnam utilized the suggestion made by K.R in the sale of 'Alai Payuthe'. Rajiv Menon, then, followed suit when he sold his 'Kandukonden Kandukonden'. Most of the makers of those films released on Pongal day fed the statistics about their films in the Internet Friends, Deena, Looty and Vanchinathan promptly opened websites of their own. Minnale, Aalavandhan, Shakkalakka Baby, some of the films to be released soon, have also started their own websites.

But the establishment of those websites has failed to yield the desired results. They have not caused any big commercial deal, so far, to the benefit of the producers concerned. But the websites have catered to the needs of the viewers by providing food for their appreciation through the details and the stills about the films displayed through them. We are happy that at least the fans should to benefit through those websites.





---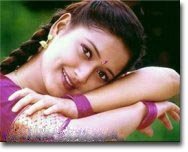 None can call Laila anymore an unlucky actress. Gone is that label forever! These days, she is praised as a symbol of luck! Of late, her films turn to be successful hits. Following her hit films 'Parthaen Rasithaen' and 'Deena', she is going to pair with Vijay in a film to be directed by Vikraman.

The winds of luck are blowing on her at the moment. Practically, she stands drenched in the rain of fame. With the arrival of better luck and fine reputation, her face has grown more pretty now. Naturally, she has hiked her amount of remuneration.

And, as of now, Laila gets the fourth high honorarium in Tamil film industry, ranking next to Jothika, Simran and Devayani.


---

More to know about Prashanth


1. Prashanth started learning the rudiments of the martial arts, Kung Fu and karate at his tender age of eight. He obtained a black belt, at a very early stage in his life, in testimony of his life, in testimony of his mastery over those heroine arts. Busy as he is, he never fails to do his daily exercise in Kung Fu.

2. Today, more than 250 students undergo valuable training in the Kung Fu school established exclusively for him. Kung Fu lessons are imported to them free of change. Prashanth himself is used to take up the role of a trainer during the off-days from film-shooting.

3. He owns the honour of becoming the youngest person to receive the award, 'Kalai Maamani', of Tamil Nadu government.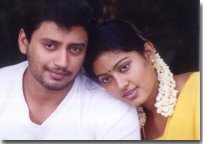 4. Prashanth jags and does a variety of physical exercises during morning time. Then he sits in meditation and offers obeisance to God, before leaving for his duties in film world. He has a spiritual bent of mind from the very beginning of his life. Hence the absense of any bad tale about him.

5. During the interval periods during the shoots, he won't engage himself in unnecessary gossips. He would spend his rest time in operating his Lap Top computer. He is used to send E-mails to his friends and fans. He never fails to send birthday greetings to them. Many directors are in the habit of detailing the particulars of their film-shoots through E-mail.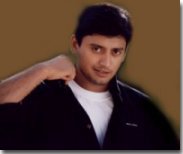 6. Prashanth is unknown to loiter purposelessly around the city. He is different from the people of his age in this respect. Once the shoot is over, he will return straight to home. Then he will play shuttle-cock on the ground situated behind his office. Sometimes, he would play with his father too. He is adept in playing that game. He had won many awards for his prowess in playing table-tennis during his school days.

7. Prashanth is very fond of horse-riding. He owns a horse of his own. He has membership in the Riding club.

8. Prashanth is well-trained in Roller-Skating and ice-skating. But now he finds no time to engage himself in those sports which he likes very much.

9. Prashanth is drawn to music also. Soon, he would be releasing an album, with songs sung by him on Goddess Kalikambal.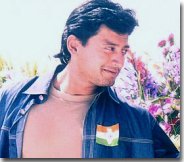 10. Once he accepts to partake in public functions he would be there at the spot on the dot. He has the virtue of punctuality. Many people invite him to inaugurate their commercial centers as he is a luck-bringer and since everything started by him has attained a Himalayan success. He would give away the gifts and the amounts of money given by those business magnates for the cause of the poor and needy, at the venue of the function intelf. It is not for him to advertise these things.

11. He had shared his grief with his father when rumours were spreading like wild fire about his marriage. But his parents have advised him not to worry over the rumours and to concentrate on acting alone. So now he remains unaffected buy the yarns woven about him. He is waiting patiently for the arrival of an angel-like girl in his life.

12. He has an army of fans, males and females, all over the world including foreign countries such as Sri Lanka, Singapore, Malaysia, England, America, Canada, Australia, Japan, Myanmar, Indonesia and Brunei. He would send replies along with his photographs, then and there, to those who write to them as a matter of routine.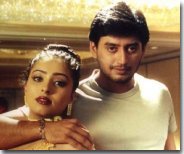 13. On special occasions such as Deepavali, Christmas, Pongal and New Year's Day and during the birthdays of the people concerned, it is customary on his part, to send greetings to film celebrities, V.I.Ps, well-wishers, fans and letter-writers.

14. Although he is busy with his shootings, he has set apart the Sundays exclusively to have meetings with his fans. He rejoices in talking to them and in posing for photographs with them.

15. Prashanth wants to feed those who come to him sumptuously. He has employed a cook in his office especially for this purpose.



---

MADHAN - SHANTHI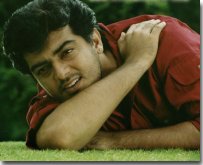 "Hai Shanthi!"

"Hai Madhan! Any latest news about Ajit! What is he up to? Tell me first about him"

"O! What if all others run after Madhavan? You always have a soft comer for Ajit. It seems you cannot forget him at all! As I have told you earlier, he has to take rest for two weeks as per the advice of doctors. This has caused an upset to his fans. They are worried that their idol's film 'Citizen' won't hit the silver screen on the Labourers' day, May 1."

"It's alright. What about Dhina?"

"Dhina is in the forefront in terms of box-office collections. So, today, it is the biggest joy of Ajit. Among the pictures released on Pongal day, only, two pictures have become hits. They are 'Dhina' and 'Friends'. Between them, Dhina has become the blockbuster. It is collecting huge returns. I can cite an example. In two theatres at the Rohini complex in Koyambedu, Dhina is being shown. The rest of the three theatres also are displaying pongal release films. But it is the 'Dhina' theatres that become 'House full' first. Ajit is very jubilant in having given a hit film to Producer Karthikeyan and thus fulfilling his promise made to him. Earlier, the same producer had burnt his fingers by making the movie, 'Rettai Jadai Vayasu', with Ajit as the hero".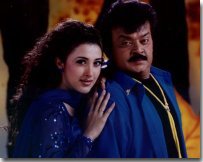 "How 'Vanchinathan' is faring?"

"I have to tell a piece of news before actually telling my view about the picture. Usually the film producers are accustomed to hold a preview show before the release of a film for the sake of film personalities and media people. The main reason for doing so is to have rave reviews from the media. But no media person was invited for the preview show with regard to 'Vanchinathan' because the film has scenes and dialogues, which attack the reporting community. The media men, thus, were avoided purposefully."

"Madhan! I think politics is raising its head in films also?"

"You are quite right, Shanthi. It is so because the general elections are barely a few months away. Both the main rival parties, D.M.K and A.I.A.D.M.K are more serious in dragging the film stars into their camps rather than in selecting their candidates.

In addition to S.S. Chandran and Radha Ravi actresses like Ambika, Radha and Vishali Kannadasan also have joined the ranks of AIADMK recently."

"Wonderful! Have not the public forgotten them all long before?"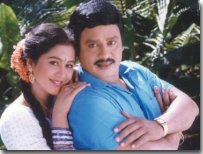 "People spoke like you when Ramarajan was fielded in the election arena. But he confounded the pollsters and political pundits by winning a seat for his party and emerging as a Member of Parliament."

"Madhan? Has Vishali Kannadasan started campaigning for elections through speech son political platforms?"

"Yes, Shanthi! It is true. She has started speaking emotionally. "I don't have any pride in calling myself as the daughter of Poet Kannadasan. I am really proud in being one of the arsenals of 'Puratchi Thalaivi'". These were the words spoken by her in a recent public meeting".

"Is it so? What a wonder! It's all.. No, no … I won't talk anything more on polities. By the by, Madhan, have you listened to the songs of 'Minnale'?"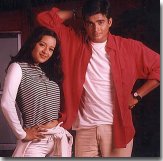 "Of Course, Shanthi. Who ever not liked the songs of 'Minnale'? All the songs are as sweet as honey. The song 'Vaseegara' has captured the imagination of females whereas the song, 'Oh Mama Mama' has fascinated the hearts of males. As the songs have become instantaneous hits, the elated director has planned to go overseas to film those songs in exotic locations.

Moreover, after a very period, certain songs not penned by Vairamuthu had turned out to be hits. This film had set right that shortcoming".

"It's a welcome sign, Madhan! This year is going to set a new trend so as to be followed in the years to come. Can you tell what it is?"

"To be frank with you, I don't know. Tell me, what is that new trend?"

"In all these years, we have been witnessing the release of new pictures only on festival occasions. But, this year, five films are going to be released on Valentine's Day, February 14. Is this not a new news? How do you like that?"

"I like it very much. In that case, I think on this year Valentine's Day, not only the corner seats but also all the seats of the theatre would be occupied by love birds. Please accept my advance greetings with regard to the ensuing lovers' day."

"Hi… hi… Thank you. At the same token, will you please accept my all Fools' Day greetings?"


---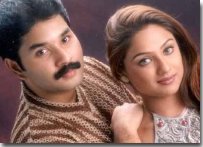 Bidding forewell to the happenings of the past and turning a new leaf in his life, Ebe Kunjumon has entered into film arena once again. He had pained with Simran and Karishma Kapoor for the film 'Koteeswaran'. But the film is yet to see the light of the day. But Ebe is not the man to be perturbed. Unmindful of his initial setback, he has conducted the puja for his new film, 'Swasame'. He has conducted launched the works connected with the film, with renewed Vigour and Verve.

Balaji, who would be directing 'Swasame', was an understudy to the renowned director, Manivannan advertising the film, it would be a normal budget film in all reality. The shootings are on. Things are moving fast as the film is scheduled be presented before the public during the month of June or July.

The movie was inaugurated at M G R film city. A scene was shot showing Ebe presenting a big, beautiful parrot of five colours, to Priyanka Thrivedi, the heroine, Ebe was fresh, glowing and handsome. But all the eyes of the spectators were glued to Priyanka alone for she was so much beautiful and captivating to the core.





---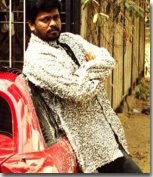 The tumult and fanfare created by the look of poetry, 'Kirukkalgal' have not settled yet. Riding high on his reputation, Parthiban ban wants to make the most out of this favourable situation. He had started keeping him self busy with the works connected with his next film.

He is deeply involved in the discussions on the story of the film. So he avoids meeting the members of the general public and the persons of the print media. Words are going round that it would be Dhina who is going to score the music for the film of Parthiban. Nevertheless, he has submitted an application to A.R.Rehman also.

The story would have love as its base. It would speak of social consciousness and justice also.





---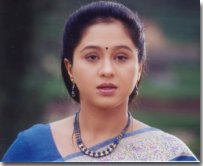 We have come across actors who are used to giving gifts now and then to the members of a film unit. Now the actresses also have started distributing such prizes. This new practice of actresses has given rise to pleasant surprises as well as certain unnecessary problems.

On giving a cell phone to Director shiva, Kausalya was caught in the midst of a storm of gossip. Now it is the turn of Devayani to curse herself.

Why so?

Recently, she had presented many of the unit members of 'Vinnukkum Mannukkum' with beautiful wristwatches. But some people have done some fraudulent activities in the distribution of those watches. Devayani was shocked to learn of this. She feels sorry over the state of affairs prevalent in Tamil film industry.





---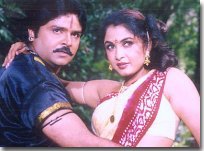 Ramya Krishnan is acting as the Amman in the , 'Sri Raja Rajeswari'. She narrated her experience while acting the film:

"No doubt, I am a pious woman. But I am not over-religious. I had a special experience and a different kind of feeling in the course of my acting in that film. On finishing the performance of a 'Rudra Thandavam' for the film, I could not return to my self as I remained spell-bound by the divine effect which over whelmed me. It took some minutes before I returned to normalcy. I could not even hear the director's order, 'Cut!'. I didn't know what to do. So I simply rushed towards my car to take shelter there. I was difficult for me to come out of the divine spell that enveloped me. This experience send a chill down my spine, even now."





---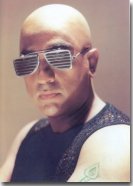 Kamal didn't turn up for the Tamil Nadu Government's Awards - giving ceremony, giving rise to many discussions on that account. Now it is learnt that it is a question of image. The great actor is Shaven-headed for the time being for the sake of his film, 'Aalavandhan'. None can blame him for not attending the function. After all, an actor of the stature of Kamal, has an image to keep up. In show business, everyone is beauty-conscious, naturally.






---
It is hectic time at all the three offices of Super Good Films in Chennai, as R.B.chowdry has a number of films in Chennai, as R.B.Chowdry has a number of films at the moment under this production.

He is going to make six new Tamil films shortly. They are 'Punnagai Desam' under the direction of Shah Jahan with Tarun and Sneha as the lead pair, 'Kadhal Sugamanathu' under the direction of Balasekaran with Tarun, Sneha and Preetha in the lead roles, 'Sneha Jahan' under the direction of Ravi with the pair of Vijay and Jothika, 'Ullam Thulluthe Thannale' under the direction of Madhuravan with Prashanth and Jothika as the key characters, The one film for 'Sollamale' director Sashi and another picture directed Kalidas of 'Unnaikkodu Ennai Tharuven'.

The movies which are currently under his production are 'Vinnukkum Mannukkum' and 'Anandhm' with the addition of these two pictures, .B.Chowdry has eight films in all to offer us.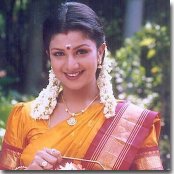 Despite having so many projects in Tamil films, what is interesting him more is Telugu film industry. He had already set one eye on Telugu filmdom. Slowly bu steadily he is entering into it.

Chowdry is annoyed reasonably over the exorbitant salary is claimed by the Tamil film actor and actresses. He does not approve of the high cost of production involved with a Tamil film. A Telugu film recently made by him became a super hit. Now he knows where the real profit it. All these thing naturally forced him to turn his attention towards the Telugu industry. At present he is producing two Telugu films.

Will he sever his connection with the Tamil film world?

'It is the Tamil film industry which gave me a new lease of life. Therefore, I will continue to produce Tamil films also", Says R.B.Chowdry.

Let us wait and see what would happen in future.





---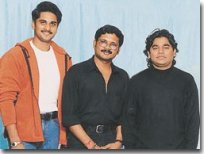 For the past three fortnights, no puja was held in Chennai with regard to any new film. But things changed all of a sudden on last Friday. The day saw the launching of five new films.

Balachander's "Parthale Paravasam", Ebe Kunjumon's "Swasame", R.B.Chowdry's "Punnagai Desam", Kadhir's "Kadhal Viras" and Nepolean's "Kummalam" were the names of those films. Sometime back pujas were conducted for Vijayakanth's "Narasimha" and S.J.Surya's "New". It is boom time again for the technicians of Tamil film industry. They are in high spirits as they get much work to do on daily basis.





---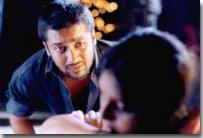 What is Bala style?

It is the transformation of a normal looking hero without any make-up.

For Sethu, he made Vikram slim like a pencil and get shaven-headed. For 'Nanda' he has assigned different kinds of get-ups to Surya and Rajkiran. [See the pictures]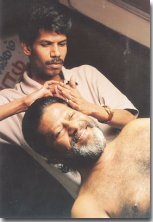 Although he guards the secrecy of the story, Bala has untied its knot.

Two angry young men learn many things at the end of the long journey of their life and meet at an unexpected juncture. They promptly renew their friendship and the story grows further… Bala has relieved up to this much only.

Unable to get the approval of Sivaji until the last minute, he had given a necessary twist to his story and brought back Rajkiran to filmdom. Laila is the heroine of the film. He has selected Laila out of a bevy of beautiful women. But he has not yet filmed any scene so far with Laila acting in it.





---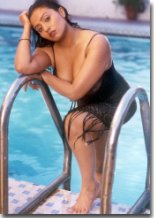 After 'Kushi', Mumtaj has become the talk of Kollywood. She is bubbling with youthful glamour. Almost all producers of Tamil filmdom are nagging her over cell phones to sign her for their films.

She has eight films in Tamil and two films in Telugu at present. As she has exhausted all her call sheets, she is brimming with joy. She has landed two roles in the movie, 'Chocolate' being produced by Madesh. She is pairing with Prashanth.

"This picture will fetch me a good name, no doubt. "Chocolate" will give a fitting reply to those who think I am suitable only for glamourous roles," proclaims Mumtaj. "I don't hesitate to don glamourous characters. But I won't act in a vulgar fashion so as to create distaste for the audience.

Does this still from 'Looty' make you believe what she says?



---
The boost of the week:

Ajith:



All the moviegoers including Tamil film fans will talk high of the film, 'Citizen'. That film would bag at least four, five awards. All of you will know through that film as to who is Ajit and what are all his talents.






---
This week's Allegation:

Parthiban:


You do question me about the reason for my penning the dialogues having double meaning in my film 'UlleVeliye'. This charge is being leveled against me seven years after the release of that film. Have I not stressed humanitarian concerns in my film 'House full'? You must take my achievements into account rather than accusing me that I have urinated in my trousers at a tender age. I am the first hero who had worshipped a heroine by touching her feet. But people merely remember that I accost females in singular terms, such as 'Vaadi' and 'Podi'. All of you fail to see the bright side of me. It is the pity!


---
This week's felicitation:

Ramba:



I like the dressing sense of Nagma very much. I have requested my costumer to stitch my costumes in the model of Nagma's dresses. He had obliged and I have worn dresses in the fashion of Nagma.






---
TITBITS

Ramya Krishnan was grieving that she could not land a fine role in 'Vanchinathan'. But Vijayakanth has given her a good opportunity in his next film, 'Narasimha'.






---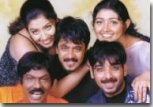 Arjun is producing a film with the title, 'Vedham' and is going to direct it too. Three heroines, Mumtaj, Divya Unni and Sakshi would be figuring in the film.






---

Last week, a news reached us to the effect that Simran and Raju Sundaram have married. Immediately, we made a call to Raju Sundaram. But it was Prabhu deva who took the phone. The reply was: "Nothing of that sort. All these things are merely rumours!"






---

As 'Nageswari' has flapped at the box-office, the office, the date of the release of the movie, 'Thaali Kaththa Kaliamman' stands postponed.






---

The shoots for the film, 'Citizen' are getting delayed as Ajit is forced to take a rest of twenty days following the tenth surgery undergone by him.






---

The producers are making their bee-way again towards Vadivelu's house as the comedy of the actor has lent more strength to the movies, 'Friends' and 'Manuneethi'.






---

While sending his message of love in the letters to his friends, Prashanth sends the details about his films in the making.






---

Surya and Rajkiran have vowed not to act in other films until they finish their assignments with 'Nandha'.







---

Prabhudeva mimics many in different voices in the course of his acting in 'Ullam Kollai Poguthe'.







---

10. Sukanya has staged a comeback. She is going to don an important character in the movie, 'Krishna, Krishna' to be directed by S.V. Sekhar.