Manu Neethi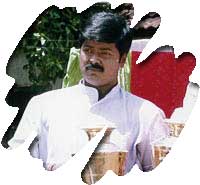 The trend is two-hero subjects. The latest is 'Manu Neethi' with Murali and Napoleon as co-stars. It is the maiden production venture of G.R.Gold Films. J.Thambi Ramaiya, who had earlier assisted directors P.Vasu, Manivasakam and K.P.Chander, wields the megaphone, apart from writing the story-screenplay and the dialogues. Paired with Murali is debutant Prateeksha. Her role develops from a playful girl to that of mature woman in the second half. Sithara is teamed with Napolepon and her character grows from that of a 20-year-old to a 50-year-old. Nasser, Vadivelu, Akash, Nambirajan, G.Ramachandran, Jinna and Kovai Sarala play supporting roles. Yet another debutant is Anjali Thakker, playing Ratna who develops a soft corner for Murali.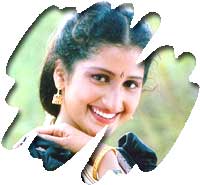 Prateeksha plays Poonkodi, the village landlord's daughter. Murali works at her place. She falls for him. 'It's a performance oriented role and a newcomer like me is really grateful to get such a role,' says the actress. Napoleon plays a village zamindar. A scene was picturised on Nasser and Murali, who play uncle and nephew, Vellaiyan and Chinnakannu. They share a deep bond. One day the nephew wakes up with a burning feeling in his eyes. 'It must be the heat' says the uncle and prepares a home remedy. He takes the oil and massages it on his nephew's head and gives him a bath. Then he starts cooking for him. Others offer to help, but Vallaiyan wants to do it on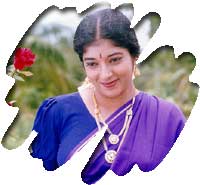 his own as his nephew likes his cooking. The villagers are struck by the great bond between them. While Thambi Ramaiya guided the artistes, Bala Murugan canned the shots. An apprentice with P.C.Sriram, this is the cinematographer's first film.
A fight scene was also shot on Murali and Tulakkanam Shanker. Chinnakannu after selling the farm products in the city, goes on a tour of the place. With him is friend Sevalai. His purse is picked by Mayandi, a rowdy. Chinnakannu gives chase, fights the rowdies and gets back his purse. When Sevalai notes that the purse is empty, Chinnakannu says he has hidden the money elsewhere. But the purse had a photo of him and his uncle and he had fought the rowdies to get that back. Vadivelu plays Sevalai and Shanker Mayandi. 'Every first-film director likes to work with Murali,' says the director.
The film has art design by Mani Varma, editing by Lenin-Vijayan, and music by Deva. Produced by R.Kumaran, R.Swaminathan, and R.Poorni, shooting is going on at a fast pace on locations in Thenkasi, Ambasamudram and Kuttralam.