New movies for Deepavali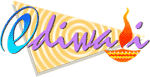 Some years back it was a prestige issue among film makers to have their films released to coincide with a festival. Producers used to vie with one another, studios and dubbing theatres used to work overtime, censor boards were busy issuing certificates to films, and scribes used to hop from theatre to threatre, at times seeing three films per day! But in recent years this phenomenon has undergone drastic change. The halo around releasing a film a festival time has gone, it would seem. And so we see just a handful of films released at these times. Deepavali, the "festival of lights" being round the corner, one is happy to see that there are about 10 films slated for release. A couple may be withdrawn, some new ones may be added. But here is a list of the probable releases, a real feast for film buffs.
Tenali

Leading the list is the Kamal Haasan-Jotika starrer "Tenali" directed by K.S.Ravikumar. The film also has Jairam and Devayani playing a married couple. Kamal plays a Sri Lankan Tamil who comes to India. He is neurotic, scared even of mice. Jairam is his psychiatrist. A full length comic entertainer, the film has music by A.R.Rehman, with Kamal too singing a song. Abdul Hamid (the popular anchor person and former radio presenter), who coached Kamal on how to speak Tamil the Sri Lankan way, plays a cameo. Delhi Ganesh, Ramesh Khanna, Charlie & Crane Manohar play supporting roles. Meena has been roped in for a guest appearance.
Kadal Pookkal

Taking the camera into the villages again, Bharatiraja goes to the sea in his new film "Kadal Pookkal". And starring in it are Manoj and Murali. The female leader roles are played by Uma, Pratieksha and Sindhu. While Deva has composed the music, P Kannan handles the camera. Produced by Shivashakti Pandian it revolves round the lives of fisherfolk and is a story of friendship and sacrifice. About two friends and the deep bonding they share. "It will be a more intense story of relationships than what I depicted in "Kizhakku Seemayile" says Bharatiraja. Hope this film does for Manoj what his debut film "Tajmahal" did not.
Snehithiye

"Snehithiye" is reportedly inspired by a Marathi film, and has an all woman star cast. It has a lot of topical interest, with incidents like eve teasing and the Sarika Shah case, drug problem etc, depicted. With the back drop of a college campus, it is about two girls who share a deep friendship. One of them, to avoid marriage, bluffs about an imaginary boy friend. The guy does turn up, but dead at her doorstep. A thriller directed by Priyadarshan it has Jotika, Tabu, Shrabani Mukherji (cousin of Kajol and Rani Mukherji) and Vashisht Arun (daughter of Ila Arun). It has camerawork by Jeeva and music by Vidyasagar. Produced by Mukesh Mehta, it is a multilingual to be released in Tamil, Malayalam and Telugu.
Priyamanavale

The Vijay-Simran starrer "Priyamanavale" is another Diwali release. It centers round a wealthy youth who agrees to a live-in relationship for a year within which time he would decide whether he likes the girl enough to marry her. Simran, a poor girl agrees to the deal. But after a year the youth rejects her. But of course it's all a happy ending in the end. Radhika Choudhry plays a crucial role, with Delhi Ganesh, SPB, Thalaivasal Vijay and Kazan Khan also added to the cast. Directing the film is K.Selvabharati. The film is a remake of a successful Telugu film that was also made in Hindi and Kannada. Cinematography is by R.Selva and music by S.A.Rajkumar.
Seenu

The Karthik-Malavika starrer is yet another film slated for a Diwali release. The film is directed by P.Vasu. He also plays the role of Kartik's brother in the film. Produced by Seventh Channel it centres round the relationship between two brothers. While Vasu, a singer, carries on the tradition of the family, Karthik is a hot blooded youth who fights against injustice and get a bad name in the bargain. The knot is taken from the Malayalam film "Bharatam" where Mohanlal played what Karthik plays here. Nedumudi Venu was Vasu's counterpart there. The elder brother takes to drink, loses his voice. The younger brother takes over from him, leading to heartburn and jealousy. Music is by Deva & Vijay cranks the camera. Vivek, Thyagu, Janakaraj and Sathyapriya form the supporting cast.
Palayathamman

Ramanarayanan offers his socio-mythological film "Palayathamman" for Diwali. Meena plays the Goddess while Divya Unni is her devotee. The story centres round a married couple, the husband a computer expert and a non-believer, while the wife is god-fearing. Ramki and Divya Unni play the married couple. Computer graphics play an important role, with a five-headed snake being one of the film's highlights. Senthil, Vivek, Nizhalgal Ravi, Charanraj and Murthy form the supporting cast. Cinematography is by N.K.Viswanathan, while music is by S.A.Rajkumar.
Kannukku Kannaga

Murali and Devayani play siblings in "Kannukku Kannaga", directed by S.Dayalan, a debutant who has had his apprenticeship with K.S.Ravikumar. Produced by Pankaj Productions, the film has been long in the making. Vindya forms the romantic pair with Murali.The story centres round the relationship between the brother and sister and their relationship with Devyani's son. It is a sentimental family story of sibling bonding and sacrifices. Raja Vadivelu, Anu Mohan, Charuhasan and Pandu form the supporting cast. Deva composes the music, while Thangar Bachan cranks the camera.
Vannathamizh Paattu

Director P.Vasu has yet another film slated for Diwali release. Titled "Vannathamizh Paattu" it has Prabhu playing the lead. And paired with him are two debutantes Manichandana and Vijayanthi. Prabhu plays the dual role of father and son. A family entertainer with humour and sentiment weaved in, it has Anandraj, Radharavi, Raviraj, Joti, Thyagu and Vadivelu in the cast. Produced by K.Balu, the film has music by S.A.Rajkumar and cinematography by Vijay. The Vasu-Prabhu-K.Balu team had given a big hit "Chinna Thambi" earlier. The combination may be lucky this time too.