Simran settles a score over Jothika !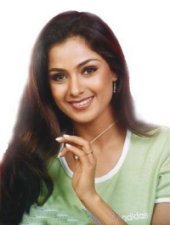 Mouli directs Kamal and Mohanlal who act together in a film. Thenappan is the producer. Jyothika was originally scheduled to act as the heroine with Kamal. Hearing this news, Simran sent her manager to have a word with Kamal. The manager promptly echoed the view of Simran. "Salary is no constraint at all. I shall allot the needed call sheets, duly effectively necessary adjustment in my call sheets for Telugu pictures. It's my long-time dream to act in at least one film with you."

Kamal was doubly happy as Simran herself has volunteered. Immediately he has asked the producer to look for Simran instead of Jothika as the film's heroine. Now it is merry-go-round time for Simran as she was able to score at least once over Jothika who had landed on many of her opportunities in the past.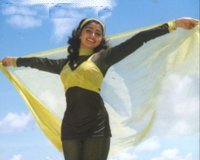 Divya Unni

Her name is Divya. 'Unni' is her family name. She belongs to Kerala. Her mother tongue is Malayalam. Her father Unnikrishnan is employed in Cochin shipyard. Her mother, Umadevi, is a teacher. She has a sister in Vidhya Unni. Vidhya is studying in sixth standard. Divya entered the tinsel world, as a child artiste in the Malayalam film, "Nee Ethra Dhanya". She has taken part in modeling. She has acted in many T.V serials. After winning laurels by acting in more than 25 Malayalam films, she has stepped into the Tamil film industry. She had paired with almost all Malayalam heroes, including Mammooty, Mohanlal and Suresh Gopi. She had the break as a heroine in the Malayalam film, "Kalyana Sowndiham", under the direction of Vinayan. Producer Ashok Samraj has discovered Divya. He has brought her now to Tamil filmdom, for his film, "Kalvettu" . But to his dismay, Divya's "Kannan Varuvan" was released first. Although had a quick run away from the theatres, Divya has hugged fast the Tamil film world.

In Cochin, a beauty contest is being held each year. The winner is awarded the title of "Pookkalin Rani" (the queen of followers). Divya Unni has been winning the title of "Pookkalin Rani" Consecutively, for the past ten years.




Alai Payuthey


Usually, Manirathnam is not known to hold any gala celebrations in connection with the successes of his films. But now he has also fallen a prey to 'function mania'. The celebrations for 'Alai Payuthey' is the example. He has conducted the 100th day function within the premises of his Madras Talkies office.

Madhavan has danced for the number "Pachchai Nirame, Pachchai Nirame" pairing with Swarnamalya who had acted as his sister-in-law in the film. Swarnamalya was dazzling in her gagra choli of rose colour. At the climax, Manirathnam, who never raises his voice, was also lured into action. He joined with Madhavan-Swarnamalya, with his light dance movements. Manirathnam's attraction for dance has become the talk of the town.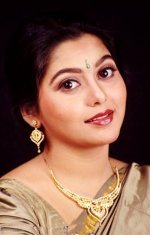 The Saviour of Tamil Cinema

Hitherto, Kodambakkam had been seeing producers rushing to Mumbai, Bangalore, Hyderabad and the like, in search of new faces. Often, they were successful in bringing some new sensations to the Tamil Cine field. For the first time, Suvalakshmi has changed this trend.

She went to act in Kannada films and brought in a producer to Tamil film industry. The name of the producer is Magnate. Suvalakshmi has changed this trend.

Now, he is producing a film with the title "Vikatan", with the help of Suvalakshmi. Vikram acts as a magic wizard in that film. Four Suvalakshmi would do..... why she alone is enough.... to save the film world!




Kamalhasan gives call sheets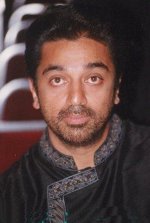 Many people are in the waiting list to obtain call sheets from Kamal hasan. But he had requested Priya darshan in public: "You can direct your fiftieth film with me in the lead role!" The audience hailed this generosity of Kamal.

The song cassette of Priyadarshan's 'Snehithiye' was released at Devi theatre. Three song sequences were displayed on the screen. The sequences were displayed on the screen. The sequences were full of females and females alone. Only one male figure. It was also shown as a corpse. It's a 'ladies only' picture by all means. Compare Radhika of T.V fame, pointed out that "Snehithiye" was a heroine-oriented film against the prevailing trend of hero-oriented films in the Tamil cine field.

Kamal spoke when his chance came by: "The conductor of the events had told that there is the domination of heroes in Tamil filmdom. But I myself have donned the role of a woman in the film, "Avvai Shanmuki" Despite being an established hero, I am also trying my level best at all quarters". No wonder, he drew spontaneous applause.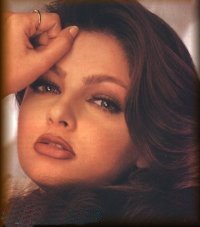 Khajuraho

Ashok kumar is the director of Khajuraho. "One can win more fame and publicity by directing a movie like this than doing cinematography for ten films like jeans. There are good stories around. I am also decisions of making good films. But they will bomb at the box-office. That is my fear!"

Following is the storyline of Khajuraho:
A foreign student comes to India to do research on Indian culture. He reaches Khajuraho to know about the viewpoints, knowledge understanding and expertise of Indians in the matters of sex. There, he forms friendship with three girls. He moves closely with each of them. They give him ample experience in love and sex.

Ashok kumar says that the lad's experiences have been filmed tastefully and at the same time without the trace of any obscenity. Who acts as the researcher who comes down to Khajuraho? He is none other than the son of Ashok kumar himself. The name of the youth is Vishal.

Mamta Kulkarni, Kasthuri and Sathika are the three friends of Vishal. Khajuraho is being produced busily. Soon, it will hit the Silver screens and turn out to be a sexual feast!