Surya - Rajkiran in offbeat roles for Nandha
It seems in Tamil Cinema , the season of doing off beat roles is going on. The Tamil stars have no hang-ups in sporting baldpates or growing beards and ponytails . If it was Kamalhassan who showed the way long back then its Ajith now in Citizen.Vikram in Sethu came in a almost baldpate as the mad lunatic and looked and walked the way a loonie does. The film bagged awards and also reaped harvest at the box office.




Vikram became a saleable star and director Bala a much sought after director( he won the TN state award).He has now started work on his next film Nandha with Surya and Laila in the lead .Rajkiron who directed and acted in films like En Rasvin Manasile also plays an important role. The stills of Surya and Rajkiron has raised the curiosity of the viewers for Surya looks very different with a crew cut and one day old beard. Rajkiron sports a beard and a ponytail.

"Its a story of two individuals. One is a volcano that is now just simmering because life has taught him to be in control while he sees a youth who is a volcano on fire and in him he sees his youth . Both of them strike a chord and this results in a friendly tussle. It's a story of a man who is a great person within his own circle but those outside do not know his worth. You can say it's a story of everyone's life" says Bala. The talents of his two main characters is immense says the director looking at the stills that have come from the schedule in Kumbakonam.
Rs 1 crore bungalow for Ajith film.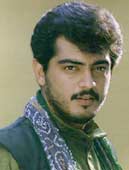 The twin bungalows for Ajith's film Poovellam Unnvasam have been the talk of the town. This set erected in Prasad 70 mm studios by art director Prabhakaran came about because the director could not locate a twin bungalow in the same compound. One house has many antiques and the other has modern artifacts and computers."It's a story of two friends living in the same compound and the story is about friendship going on for generation to generation. This differs from every film which says about families carrying on traditions from generations " says Ezhil.Jothika plays the female lead with Sayaji Shinde, Shivakumar, Nagesh, Kovai Sarla, B S Raghvan, Sugumari and Vivek are the other artistes. Cinematography is by Arthur Wilson and music is by Vidyasagar. Oscar films that produced the silver jubilee film Vanathepol produces the film.

SIFCC presents memorandum to Sushma
SIFCC presented a memorandum of demands ranging from extending financial aid to south films, scrapping of one percent tax for showing FD shorts in theatres to restoring censor of Malayalam films in Chennai to Union minister Sushma Swaraj, who was given a luncheon in Chennai. Film and TV producers' guild of South India and the Tamil Film Producers council too met the minister and gave their memorandums.

K Balchander's 100th Movie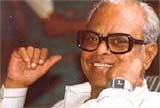 K Balchander who started his career as a director with Neer Kumizhi now directs his 100th film Pathalay Parvasham with Madhavan- Simran and Sneha in the lead. The music is by A R Rahman and cinematography by A Venkatesh. Lawrence Raghvendra the choreographer is also in an important role. Vivek, who made his debut in KB's film Manathil OruUruthi Vendum, too is in the this film and for the first time Manivannan acts under KB's direction.KB who is a trendsetter and veteran who discovered Kamalhassan and Rajanikanth directs a love subject with a youthful team .Its produced by Pushpa Kandswamy under the banner of Kavithalaya films.

Ullam Kollai Poguthay, Prabhu Deva- Anjala in the lead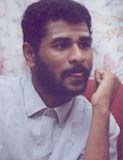 C Sundar the director of many hit films and whose forte is humor is teaming up with Prabhu Deva for the second time after Naam Iruvar ( a flop) and this time he is out to make this combination a winner. Prabhu deva plays a mimicry artiste who mimics MGR Sivaji Kamalhassan and Rajanikanth for a living. At a bookshop he comes across the pretty looking Anjala but she remains elusive and keeps flitting from place to place. This romantic love story with humor is now getting ready for a release in Feburary . Produced by Laxmi Movie Makers and music by Karthik Raja, the film has Deepa Venkat, Vivek and Thamu .The cinematography is by U K Senthilkumar.Sundar was all praise for the dedication of Anjala as an actress. He said that Anjala whose parents are in London and stays in Mumbai all alone, worked right up the time she left for the airport to board the London flight and even worked round the clock to see that her portions are over.