Devyani talks about Rambha and more...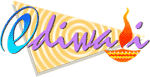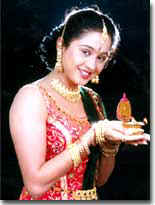 Life - an interesting blend of colours, a contrasting mixture of sadness, joy, sweetness. Why this longwinded talk, you might ask. Actress Devyani took on two contrasting roles in her recent movies - the shy Chellamma in "Bharathi" and Jalaja in "Tenali". The two roles are diametrically opposite - the former is a tear jerker while the latter is a comedy. We met with the actress in Prasad Studios and asked her about this.
Tell us about your experience of acting in "Bharathi"...
This is my first real life character. When I started work on the movie, I didn't know much about Bharathi - just that he was a great Tamil poet. I didn't even begin to think that his life would have been such an emotional one. On the day of his daughter's wedding, he would be found in a drug induced stupor, many miles from home. We had to go and bring him home. I really burst into tears while filming that shot. There would be no rice or pulses at home but he would bring his friends and ask for lunch for them also. His political as well as his personal life, his poetic skills.... they were all highly emotional stuff. I wore the traditional 'madisaar' for the first time and it was a new experience for me, wearing the Brahmin clothes and speaking their tongue. I actually wished to dub for myself and underwent a voice test too. Though it didn't work out, I consider this to be one of my important films.
Were you unhappy that you weren't paired opposite Kamal Hassan in "Tenali"?
When K.S.Ravikumar approached me to act in his forthcoming release, I just signed without even asking the story or who the hero was. I said "yes" immediately. It was later only I learnt that I wasn't paired opposite Kamal Hassan. So, let me tell at the outset itself that no one deceived me into signing this movie. It is a great honour to be in the same movie as Kamal. I had always wanted to observe his acting prowess from close quarters. It has been five years since I entered this industry and I always used to feel sad that I hadn't acted in a movie opposite Kamal and Rajini. Half of that dream is fulfilled now - if only a movie with Rajini would also transpire soon!
Do you feel that Jyotika has been given more importance than you in this movie? Has this got something to do with the fight between you two in Ooty?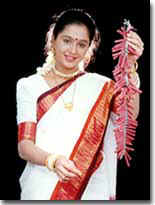 For both the questions, my answer is "NO". At each point of time, someone gets to play the role of the more 'important' heroine. The winds are blowing in Jyotika's direction now. I am not the one to pick a fight for this. The tiff we had in Ooty was sorted out there and then. We are good friends now.
What about the tussle between you and Rambha? Has it been sorted out too?
Did Rambha say anything about this?
While you were shooting for "Nenaithen Vandhai" in Mudumalai Forest, someone had shot and killed a deer. Apparently, when Rambha saw it, she felt very upset. And you replied "It is rather pityful when someone shoots a deer but I don't suppose anyone hates the animal".
(Laughs) Yes, I did say that.
After that, apparently she said that she would give up eating meat altogether. And you challenged her to abstaining from meat for a year. Rambha has said "One year is up now and like I said, I didnt eat meat during this year and only my 'friend' isn't here with me now".
In that case, I do not wish to comment on it. Just one thing - pretty soon we would be friends again.
How do you say that?
We are going to act together in a movie.
Will you tell us the name of this movie?
Anandam. (Joy)
Well, what else is more joyful than two friends getting back together? We wish them the very best of luck!