Kadal Pookal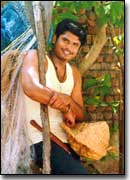 For a change, Bharatiraja has shifted the aim of his camera from rural Tamil Nadu to the sea for his new film '

KADAL POOKKAL'. Bharatiraja has written the screenplay and wields the megaphone, while Ratnakumar has the story and dialogues to his credit. The film stars Bharatiraja's son Manoj and Murali. For Manoj, this is his second film. His father's attempt to launch him with 'Taj Mahal' failed miserably. Hope this time Bharatiraja is able to do for his son what he has done for so many aspiring actors and actresses: provide a vehicle to success.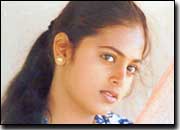 Uma, Pratieksha and Sindhu play the female leads. Uma, daughter of actress Sumitra, was earlier introduced in a character role in the Satyaraj starrer "Veeranadai'. The film came a cropper at the box office and nothing was heard of Uma till Bharatiraja took her on for this film. Sindhu is a child artiste who has worked in many films and plays her first adult role here. Preeti Usha, changing her name to Pratieksha, is paired with Murali. It is the first time that Murali is working with Bharatiraja.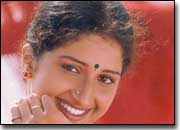 The story, woven round the lives of fisherfolk, is about friendship and sacrifice. Murali and Manoj play two youths, bosom friends, to whom the sea is second home. But their friendship breaks and they become enemies. Their fight is carried out to the sea, their skirmishes on land extending into the water. A stunt scene was picturised on Manoj and some stunt artistes on the beach area in Nagercoil. Manoj, going out fishing, is chased by some rowdies into the sea and attacked. But he bravely fights them back. Choreographing the stunt scene was stunt master Super Subbarayan. And canning the shots was P.Kannan, Bharatiraja's regular cinematographer.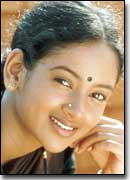 Deva sets to tune the lyrics by Vairamuthu, while K.Pazhanivel edits the film. Mosts of the film's shooting has taken place on the beach at Muttam near Nagercoil. "I used the beach for some of my earlier films like, 'Kadalora Kavithai' and 'Alaigal Oyvathillai'. But this is the first time my story is centred round the lives of fisherfolk. It's the story of two friends and their deep bonding. It will be a more intense story of relationships than my 'Kizhakku Seemayile," says Bharatiraja.
Producing the film is Shivashakti Pandian for his Shivashakti Movie Makers. The banner had earlier produced films like 'Kadal Kottai', Kalamellam Kadhal Vazhga', and 'Kannethire Thondrinal'. Supporting roles are played by Shyam Ganesh from the small screen, Vyapuri, Joti, Janakraj, Vyshali, Ashwini, and Santhana Bharathi.
'Kadal Pookkal' is slated for a Diwali release.